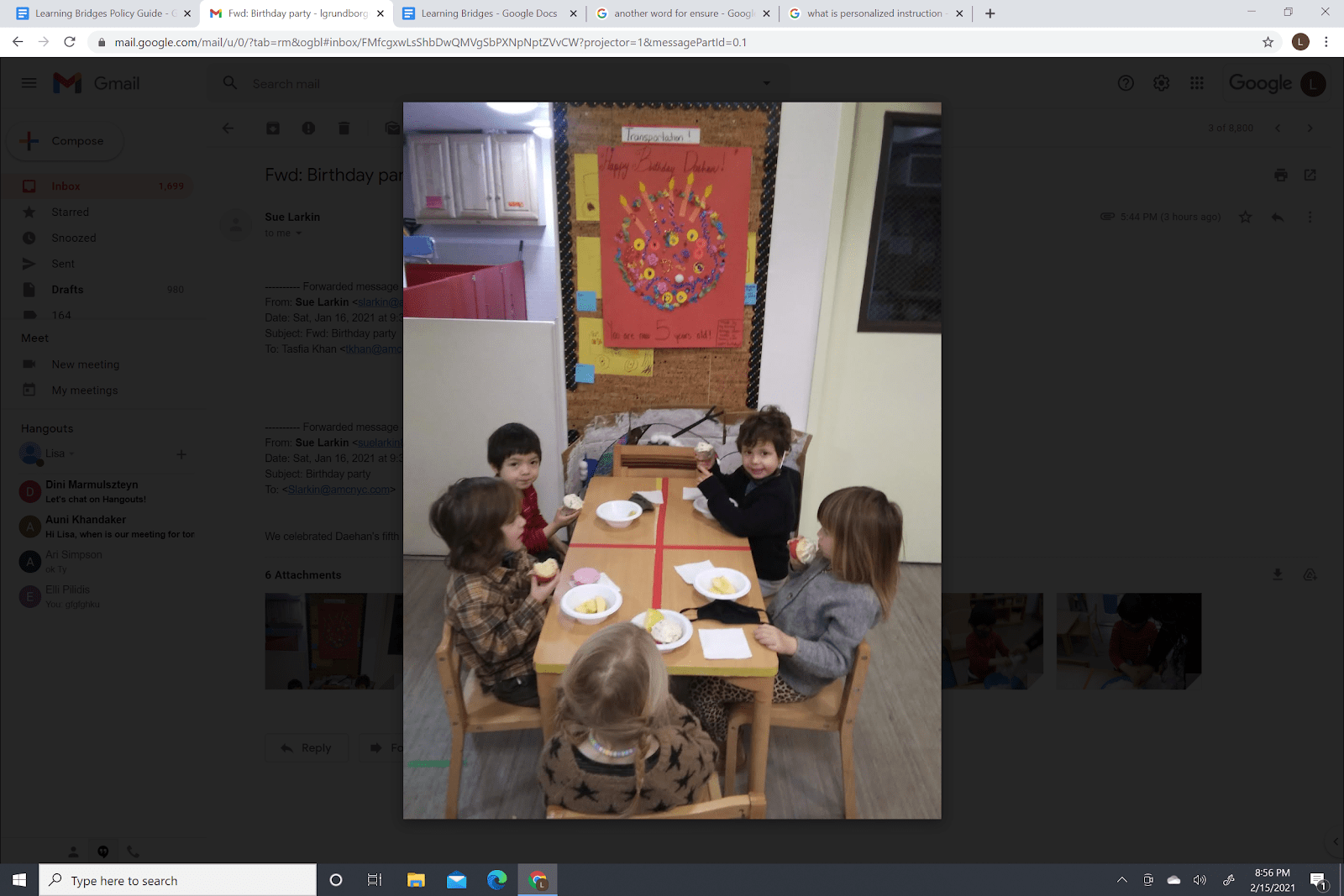 Learning Bridges at Ridge Street AMC
We are very excited about the new Learning Bridges program at our Ridge Street location.
Learning Bridges is a Department of Education program that provides quality childcare for 3-K and Pre-K children during weekdays when the children are not receiving in-person instruction at their schools.  The children that attend our Learning Bridges program receive remote instruction from their Department of Education teacher.  Our Learning Bridges staff ensures that the children attend all remote sessions, and they work closely with each child to ensure that they complete all follow-up activities and projects. 
Enriching Children's Lives
In addition, the Learning Bridges teachers engage the children in hands-on enrichment activities to enhance the children's learning experience. The children are also invited to explore the classroom materials during center time. They participate in outdoor play, music and movement, and story time. Our Learning Bridges teachers provide personalized instruction in a caring and nurturing environment. They ensure each child feels at home in their Learning Bridges classroom and looks forward to coming each day.
Stay tuned to AMC blogs for more updates about our various locations. 
Follow us on Instagram for more photos.
---