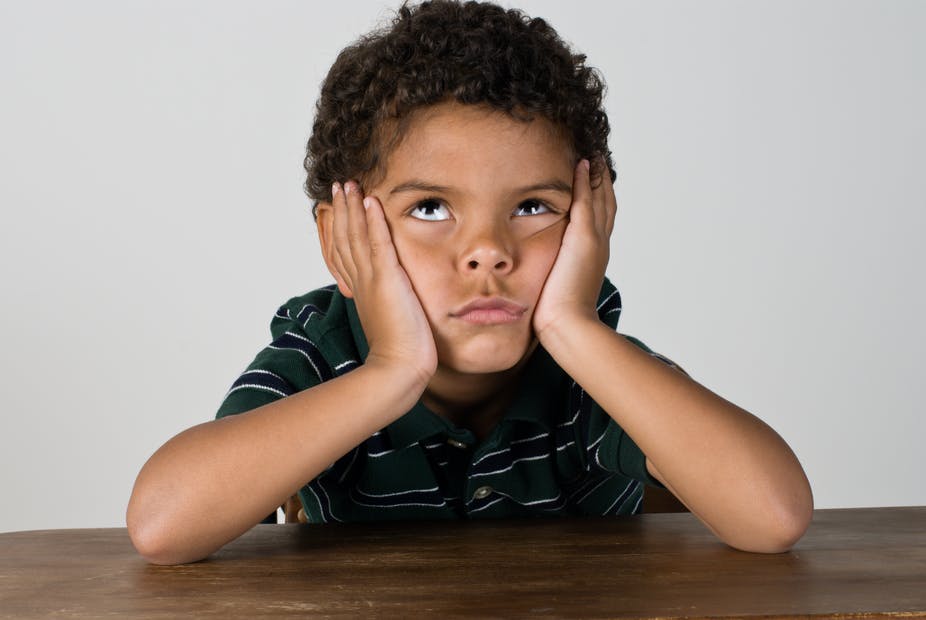 "I'm Bored!" How To Get Kids Out Of A Slump
No matter how many toys they have, access to the internet, and books to read, kids often claim they are as bored as can be.
Most parents have heard this common complaint time and time again, but it seems like boredom sets in when kids get tired, frustrated, or in a "funk."
When you have tried just about anything to get your kids to perk up and think positively, sometimes they just want to wallow in the boredom. Soon enough (hopefully), they will be bored of being bored, and start playing or doing something else productive.
If you need some tips to banish the boredom, these ideas are sure to be of interest to your kids. Sometimes they simply need a little encouragement and some suggestions to get moving or to put their minds on something fun.
Dress Up
Halloween is not the only time of year where costumes count. Kids can play dress up anytime, and it is always a blast to portray a character or another person. You can take cute photos and share them with friends and family, or post them on social media. Perhaps you can pick a theme, such as Frozen (the movie), or sports/television/movie stars. Change things up so they can try all sorts of outfits every time they play dress up. Who could possibly be bored dressed as their favorite superhero?
Baking
Kids love to get hands-on in the kitchen, so assist them as they bake something tasty. You don't have to do anything fancy; chocolate chip or oatmeal raisin cookies or a batch of fudgy brownies will do. Let the kids measure (which is great for math skills) and pour, slice and dice (under supervision). Once the sweet treats are done, everyone can sit down and enjoy with a glass of cold milk, or you can save them for an after-dinner dessert.
Scavenger Hunt
Hide things around the house or in your yard and let the kids search based on clues you can list and hand out. A scavenger hunt will put their skills to the test, and will also take some time to finish, keeping the kids occupied. You can offer a small prize if everything is located. Kids can team up or go it alone depending upon how many of them are participating.
What do you do to beat boredom in your house? There is always TV, but outside-the-box thinking is always more exciting.
For more information like this, please visit All My Children's blogs.
By: Melissa A. Kay
---