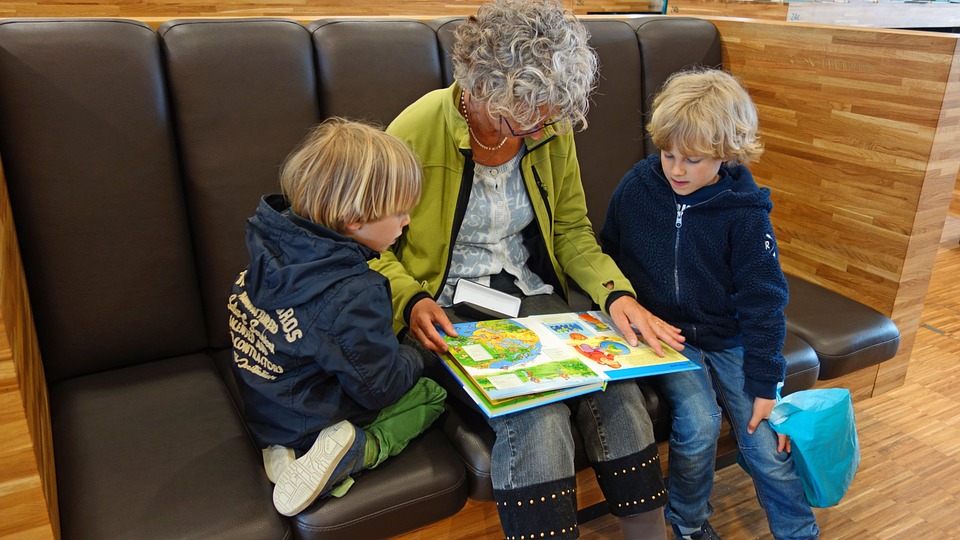 Five U.S. Zoos You Must Visit
Animal-lovers and outdoor enthusiasts alike, get ready to travel the country to see some of America's most notable zoos.
These five are standouts, from their exhibits to their inhabitants to their natural beauty. Take in the sights and sounds as you are introduced to species from all around the globe. A day at the zoo is action-packed, full of fun, and excitingly educational.
San Diego Zoo
For the ultimate zoo experience in California, visit the San Diego Zoo. 100-acres of beautiful zoo adventures await, as the more than 3,700 rare and endangered animals and 700,000 exotic plants call San Diego Zoo their home. USA Today notes that San Diego Zoo is, "one of only four U.S. zoos to exhibit giant pandas." The zoo's Safari Park is exhilarating, as are the dozens of select zoo experiences, tours, and other activities for kids and adults alike. "San Diego Zoo Global is the largest zoological membership association in the world, with more than 250,000 member households and 130,000 child memberships, representing more than a half million people." This non-profit wildlife sanctuary is a must-see, located just north of downtown San Diego in Balboa Park.
2920 Zoo Dr. San Diego, California
Cincinnati Zoo & Botanical Garden
The Cincinnati Zoo & Botanical Garden is the second oldest zoo in America having first opened in 1875. The zoo spans 79-acres and is home to about 580 animal species and 3,000 plants. As per USA Today, "The zoo is known for its conservation efforts, education programs, and for its rare animals, including the Sumatran Rhino, the most endangered large mammal on Earth." Special events are a main attraction with activities including Zoo Golf, Opera at the Zoo, "Zoofari," "Zoo Brew," botanical classes, half-price days, and many more. Spend the day in awe of the fish, birds, reptiles, and mammals as you learn about and fall in love with so many interesting creatures – big, small, and everything in-between.
3400 Vine St. Cincinnati, Ohio
Dallas Zoo
The oldest and largest zoo in Texas, the Dallas Zoo, is a 106-acre zoo, home to more than 406 species of animals. A favorite attraction is Giants of the Savanna, which is, "the only multi-species zoo exhibit in the United States to mix elephants and other species in the same habitat." The Children's Zoo and "Bug U!" are fun for the kiddos, and the Koala Walkabout is an Australian-adventure, with red kangaroos, wallabies, lorikeets, kookaburras, and of course, koalas to meet and marvel at. Pose with the penguins or check out the cheetahs. No matter which animals you've come to see, you will be sure to have a time to remember at the Dallas Zoo.
650 South R L Thornton Freeway, Dallas, Texas
Lincoln Park Zoo
Free for all visitors and open 365-days per year, Lincoln Park Zoo is a Chicago gem that animal-lovers flock to time and time again. The zoo's Penguin Cove is home to a colony of African penguins, the Waterfowl Lagoon is a flamingo-filled sight to see, and the Walter Family Artic Tundra features polar bears in their ice caves. Zip by the zebras, make friends with monkeys, or smile at the snowy owlets. 200 species await your visit to the 35-acre Illinois zoo.
N. Cannon Dr. at W. Fullerton Pkwy. Chicago, Illinois
Philadelphia Zoo
The Philadelphia Zoo, America's first zoo, is a 42-acre zoo filled with magical gardens and a place that close to 1,300 animals call home. From African lions to white rhinos to giraffes to gorillas, animals are aplenty, ready to be visited by zoo-enthusiasts like you. Fodor's suggests to, "pay a visit to the park's oldest inhabitants at the Aldabra giant tortoise exhibit, where 'Bubba' has been slowly working his way around the habitat since 1947!" Be sure to inquire about the five-trail Zoo360, "a campus-wide network of see-through mesh trails affords more opportunities for animals to roam around and above Zoo grounds."
3400 W. Girard Ave. Philadelphia, Pennsylvania
Plan a trip to zoo-topia!
By: Melissa A. Kay
---