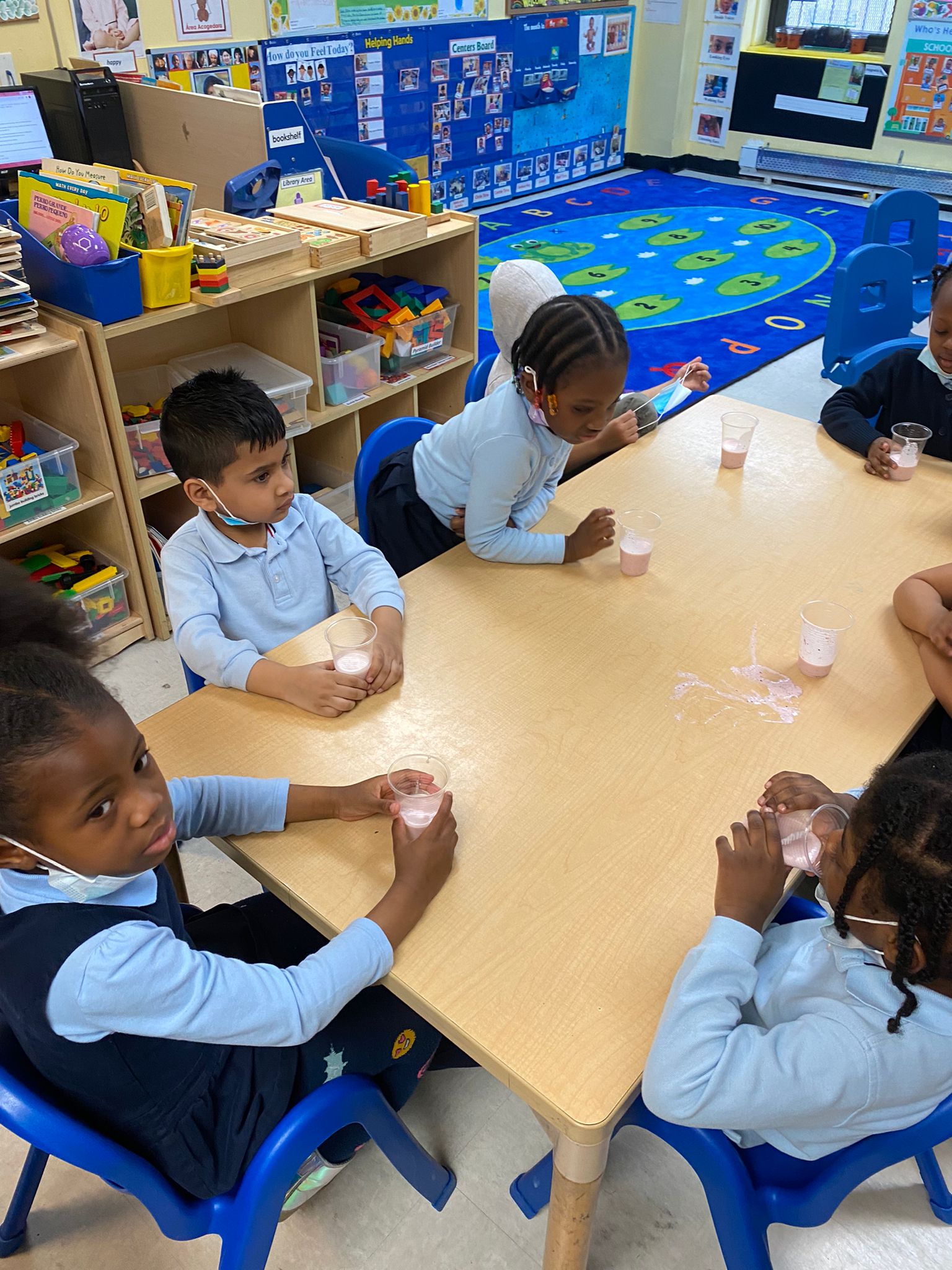 UPK Sutphin AMC Making Smoothies
What could be more refreshing than ice cold smoothies?
Our UPK class at Sutphin had a sweet time sipping their fruit smoothies.
Check out the kids in action below as they learn their way around the kitchen. They did a great job and the smoothies look delicious!
Click on any photo to enlarge.
You can make smoothies at home with the kids too! Here are some simple smoothie recipes.
You can see more photos from our many AMC locations on Facebook.
Please follow AMC on Instagram too.
Stay tuned for more All My Children happenings and activities. Look out for your next AMC email and keep up to date on social media.
---