Thanksgiving-Themed Books For Kids
It's just the start of the month, but November is always immediately associated with Thanksgiving. Once Halloween is over and done with, we're on to the next big holiday. From the turkey to the apple pie, families love all the delicious food at the Thanksgiving feast. But there is more to the holiday than feeling satiated…or stuffed. It's about giving thanks – to our loved ones, the things we have, our health, happiness, and life in general.
These children's books are perfect for this time of year. Their Thanksgiving themes are great teaching tools for young children learning more about the holiday. Plus, whenever there's an opportunity to open a book and read with your child, take it!
10 Fat Turkeys by Tony Johnston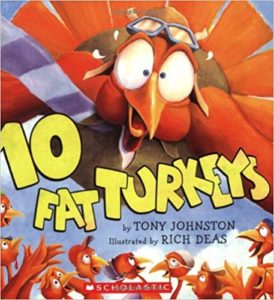 10 Fat Turkeys is a fun rhyming read with silly stories of turkeys and their many activities. It teaches kids to count backwards, another useful perk from this entertaining book filled with colorful and creative illustrations.
The Thankful Book by Todd Parr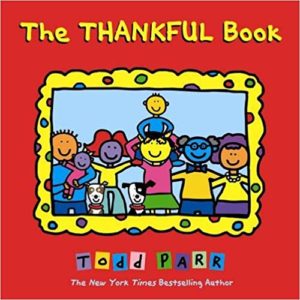 Caring for others, respecting the world around us, and giving thanks to those who mean so much are all incorporated into The Thankful Book. This one's a special read that gives children insight into the meaning of Thanksgiving and why they're so special too.
Happy Thanksgiving, Curious George by H.A. Rey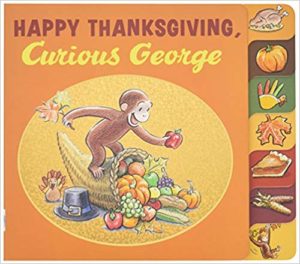 Fans of the adorable monkey Curious George will be delighted to read this tabbed board book with their kids. Happy Thanksgiving, Curious George is a fun read as George adores all aspects of the holiday, from the parades to the plentiful food.
Llama Llama Gives Thanks by Anna Dewdney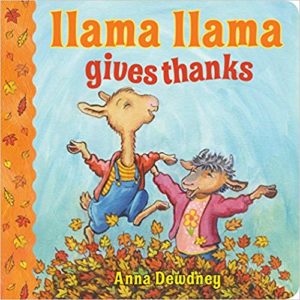 The small size of the book makes it great for the little ones. Llama Llama Gives Thanks is a cute rhyming book all about the many joys of Thanksgiving. Llama Llama and his family make the most of the holiday as they share their happiness and gratitude.
Do you have any special books you like reading on Thanksgiving? Please share the titles so the AMC community can enjoy more reading material this month.
For more information like this, please visit All My Children's blogs.
By: Melissa A. Kay
---