Halloween-Themed Books For Kids
As Halloween approaches, get into the spirit sooner by diving into a great book. Kids who are eager for the 31st to arrive can get a jumpstart on the holiday by flipping through the pages of a Halloween-themed book. From pumpkins to costumes to ghosts and goblins, these kid-friendly books will make the season a little bit spookier.
Spooky Pookie by Sandra Boynton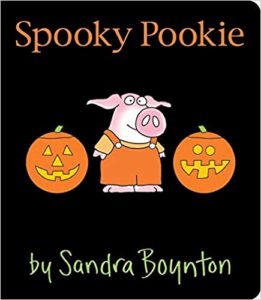 Pookie is an adorable pig who's not quite sure what to dress up as for Halloween. With cute illustrations and lots of laughs, kids will read Spooky Pookie from cover to cover.
Room On The Broom by Julia Donaldson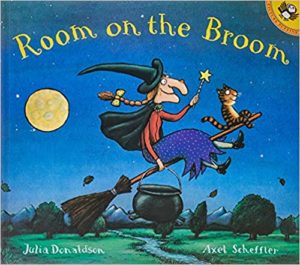 A witch is flying through the sky with her kitty cat when her stuff blows away. Some friendly animals find her stuff and hope to take a broomstick ride as a reward. What happens next? Room On The Broom will keep kids on their toes.
Peek-a-Boooo! by Sandra Magsamen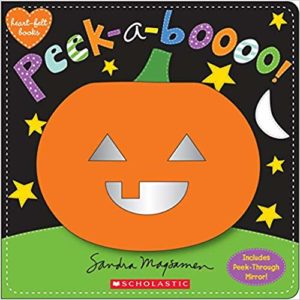 Little ones who love to see and touch will enjoy the multi-sensory experience Peek-a-Boooo! has to offer. The pages have mirrors so kids can see themselves in various costumes, setting the tone for a terrific Halloween.
Arthur's Halloween: An Arthur Adventure by Marc Brown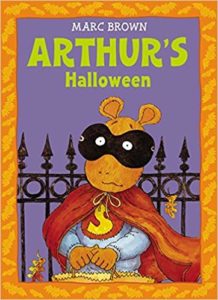 When Arthur and his sister are off trick-or-treating, she finds herself inside a spooky house. Arthur musters up the confidence to go in to get her out. Arthur's Halloween: An Arthur Adventure is a suspenseful story, perfect for the spirit of the season.
Have a Happy Halloween! Reading these books will make the festivities even more fun. Do your kids have Halloween-themed books they like to read? Share the titles in the comments.
For more information like this, please visit All My Children's blogs.
By: Melissa A. Kay
---