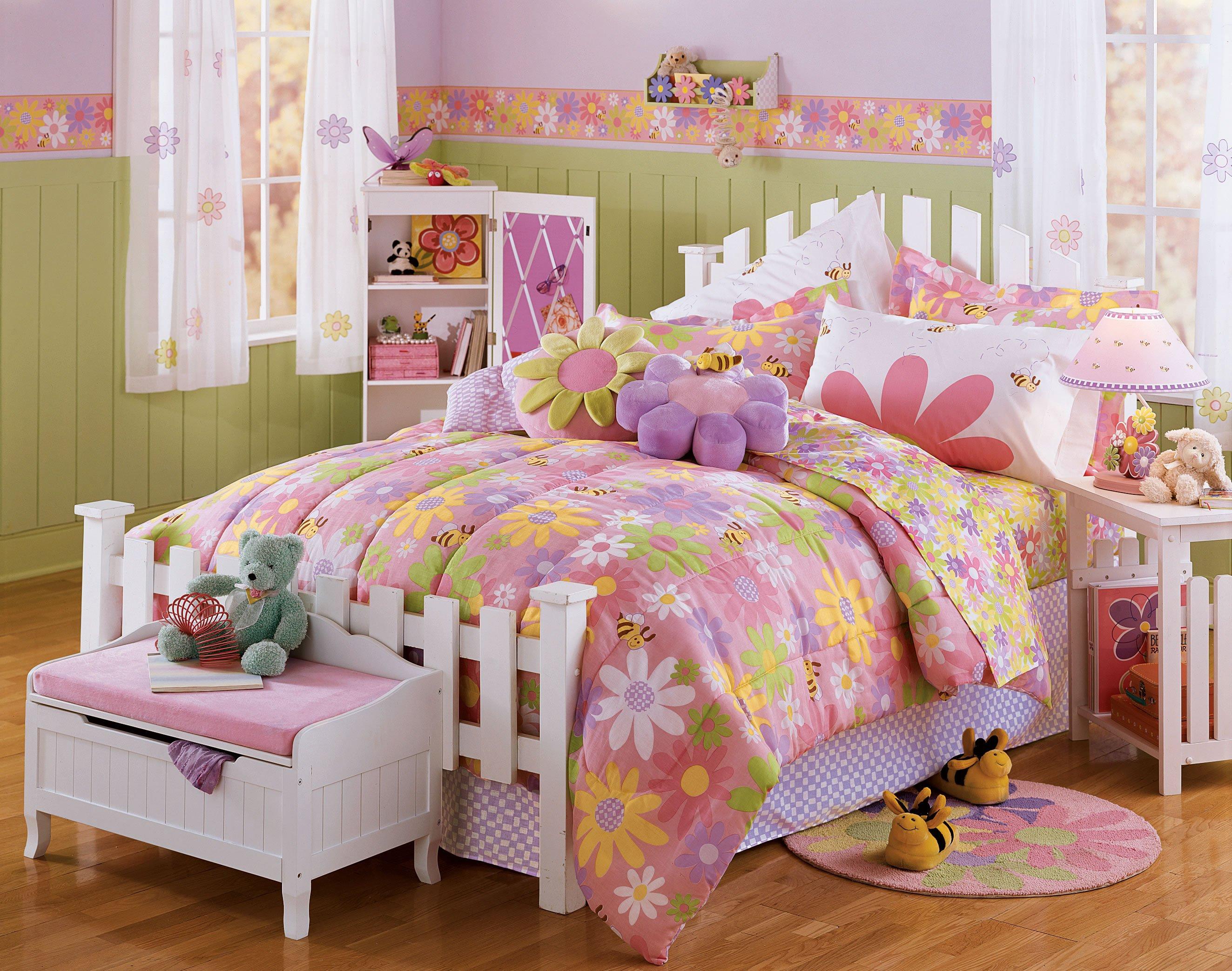 Spring Touches To Make Your Child's Room Bright And Cheery
Add some spring sunshine to your space!
With the winter weather still keeping us bundled up, spring can't come soon enough. The forecast may be frigid, but before long, the spring season will be upon us.
What better way to welcome the sunshine than to get a head start? While we can't convince Mother Nature to speed things up, we can take matters into our own hands and spring-ify our homes.
The kids will love a bedroom mini-makeover, so start with their room and see how you like the spring vibe. If it makes you feel warm and wonderful, you can expand to other areas of your home.
Here are some easy ways to add spring touches to the kids' rooms. They can help, making it a fun family project for a weekend afternoon.
Potted Plants
Get some small pots to place on the windowsill. You can plant your own seeds or buy pots with a plant or flower already growing. The kids will learn to care for the plant while enjoying its beauty.
Artwork
Head to a flea market or thrift shop and check out the artwork. Pick up some pieces with vibrant colors and spring-like themes. If your child wants to create their own art, simply get a frame to showcase their work.
Spring Cleaning
Get a head start on spring cleaning and your child will enjoy the "clean slate" for the season to come. With the junk cleared away, there will be more room to play. Think about donating the toys they no longer play with to charity. This makes for a nice reason to find something new for your child, and stick to the spring theme when picking it out.
Fresh Scent
Give the room a lovely aroma with plug-in air fresheners. You can also use a kid-safe room fragrance spray. Choose a floral scent to remind everyone of the spring flowers that will soon bloom. This idea is best for older kids. You can also put floral sachets or potpourri in their drawers which will make their clothing smell delightful.
Happy spring…soon, at least!
What do you do to give your home a welcoming spring feeling?
For more information like this, please visit All My Children's blogs.
By: Melissa A. Kay
---