Lower East Side Open House – January 19th 11AM-2PM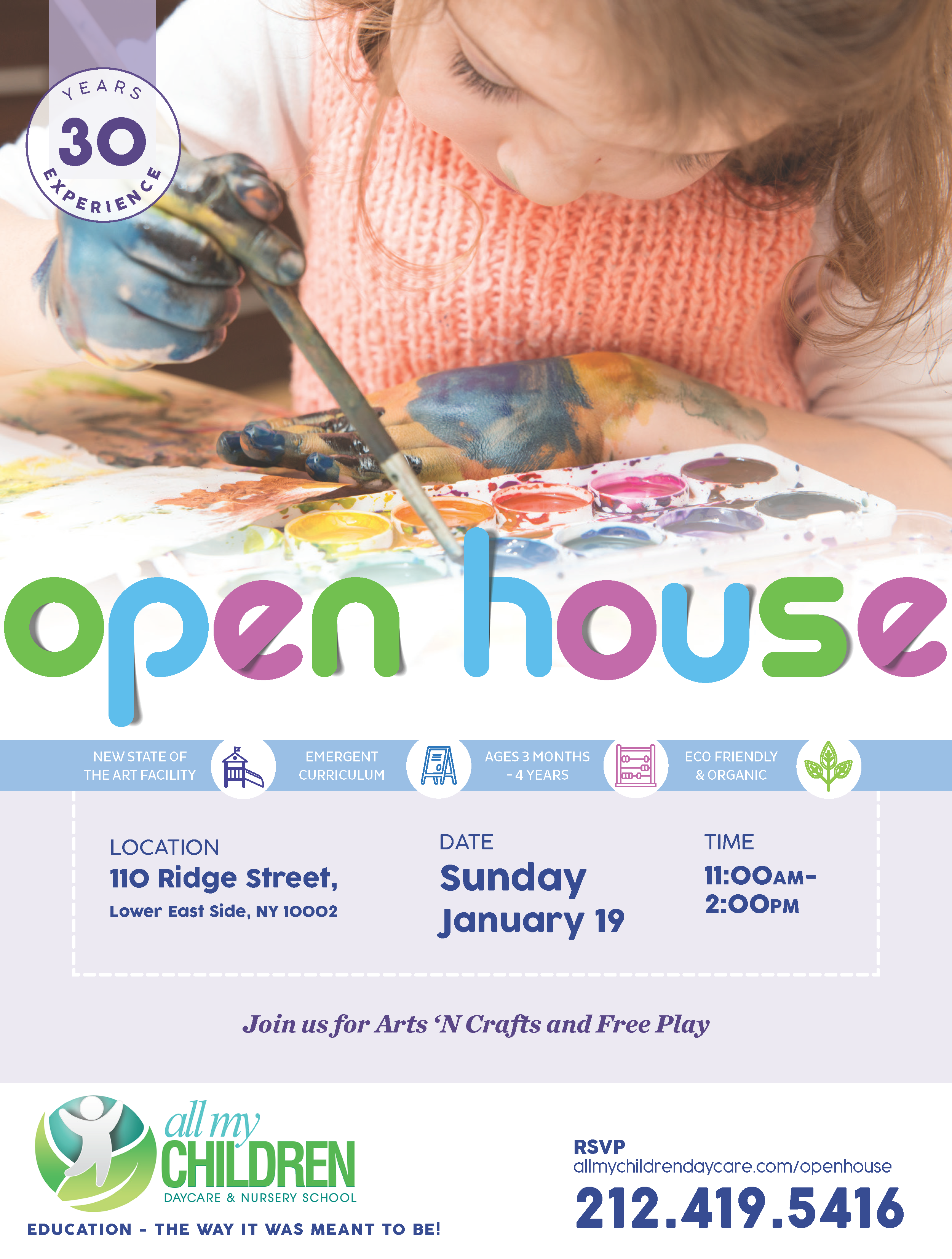 We welcome you to attend an OPEN HOUSE at our Ridge Street location on Sunday, Jan. 19th, from 11-2. See our facilities, speak with the staff, meet other parents in the area, and more.
The state-of-the-art facility is a wonderful environment for your children. We feature an emergent curriculum as well as an eco-friendly environment. The kids can have fun while you're there with arts and crafts and free play.
Address:
110 Ridge St. Lower East Side, NY 10002
Date:
Jan. 19th
Time:
11AM – 2PM
RSVP by calling 212-419-5416 or click HERE to do so online.
All My Children has 30 years of experience with children. Our staff is top-notch and our Ridge Street location is sure to impress you.
We look forward to seeing you!

---