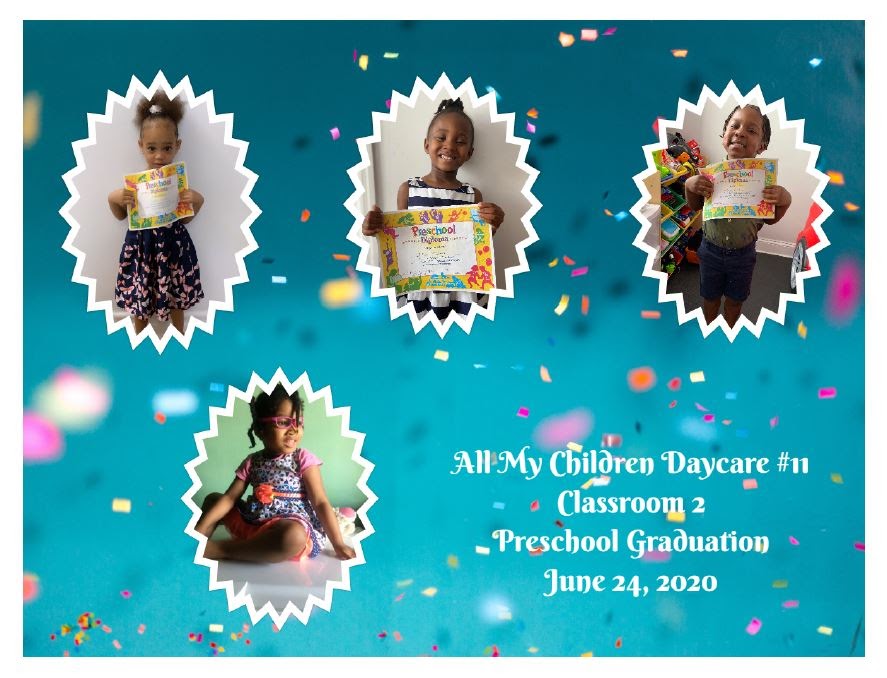 Latest Happenings At AMC – JULY 2020
We're excited to share some of the latest AMC happenings with you!
The moving up celebration was fabulous. Here are some pics of the memorable moment.
Lefferts (Site #10) Note from Director Chedvi Baras
What a unique year we had! We had so much fun learning and growing with all our children. We were then forced to take our education to a different level, where our teachers soared above and beyond to create the best experience out of a difficult situation. We learned on Zoom, using the special activity bags created by our amazing directors and Morahs, who also pushed for us to be able to have an in-person graduation and special ice cream parties. It was a very different kind of year, but very rewarding as well!
Rogers (Site #11) Note from Director Chana Junik
There was great determination shown by staff, students, and families to make distance learning a success at All My Children #11.
We are thankful to our resilient, diligent, and dedicated staff who prepared and executed daily interactive remote learning lessons so the children could connect and collaborate with their classmates. We are thankful to our parents for working diligently to facilitate the distance learning process for your child(ren) remotely in your home, in addition to your own work and other important responsibilities.
We will continue to work and learn with you and to support each other in distance learning and beyond. Together, we will emerge from this stronger and even more united. We look forward to seeing you online this summer!
Rego Park (Site #8) Note from Director Stella Roberg
The 2019-2020 academic school year began like all other school years with curriculum planning that included monthly events, the implementation of home-school connection activities, academic screening for all children, and holiday events that jump-started the school year off on a good foot. It however, did not end that way. The end of year put to the test just how devoted and resilient a group of educators can be.
Just like the first responders during the 9/11 crisis, the Rego Park Site #8 staff rallied together to devise a strategic plan to ensure that the children concluded the school year successfully by facilitating remote learning, continuation of the home-school connection activities, regular communication with parents, and preparing stepping-up remote ceremonies that were as delightful as the ones traditionally held.
I was asked to include in this newsletter special staff recognition. This task was particularly difficult as all the staff is deserving of such an honor. The Instructional Coordinators who provided relentless support to the teachers throughout the year and who redoubled their efforts during the pandemic are greatly appreciated. Ms. Veronica Rangel stepped up to help with the food distribution during the pandemic and Ms. Julia Giekaj was flexible throughout the school year wearing many hats to ensure that all important documentation was collected.  All the teachers did a terrific job this year, but if there is one teacher that stands out in my mind it is Ms. Greeny Carolyn Marquez.
I have had the pleasure to watch as Ms. Greeny matured into an extemplorary teacher. She implemented strategies and suggestions provided in order to increase student performance without hesitations.  She has accepted the responsibility of supervisor when needed and has acted as mentor to all the staff. Ms. Greeny truly embraced and mastered the art of remote teaching by perfecting the host features so the learning session was seamless and at the same time allowed for every single child to have a voice in the learning process. I want to close this letter with much gratitude to all the AMC staff, the AMC Administration and the other Education Directors who went out of their comfort zone during this most challenging time in our nation's history to make this school year a successful one.
Stella L. Roberg, M.S., S.D.A.
Ms. Greeny, the Robins class teacher, has transformed the group of Universal Prekindergarten children into future leaders of their cohort by infusing the foundation and love for learning. 

Ms. Karla, the Dove class teacher, has nurtured and laid the foundation necessary for her group of three-year-olds to be successful in Universal Pre-Kindergarten in the fall.

Ms. Casie, the Cardinals class teacher, embraced the challenge of a mixed group of three- and four-year-olds by addressing their social emotional needs by building their confidence and self-esteem.

Ms. Pam, the Toucan class teacher, implemented animated puppetry and literature to address the language development needs of  her group of Universal Pre-Kindergarten to increase their vocabulary.

Ms. Beatrice, the teacher in the Swan classroom, worked diligently with her group of two-year-olds to prepare them for 3K in the fall by providing the support for them to develop their social skills, manage their emotions and develop patience and sympathy for others.

 Ms.  Vanessa, the teacher in the Duckling classroom, addressed the social emotional needs of the very young two-year-olds as they learned to detach from Mommy and develop trust and the ability to make their needs known.
Sutphin (Site #6) Note from Director Agnes Martinez
This year may have thrown more at us than we planned, but in the end, we all still made it.
I want to congratulate my staff who have worked very hard throughout the school year, and remote learning. It was a hard time for all of us, especially the children, but as educators, you made them all comfortable and safe and continued learning remotely.
Goodbyes are not forever,
Goodbyes are not the end
They simply mean
I'll MISS YOU
Until we meet again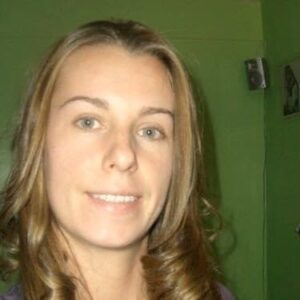 UWS
This year the UWS staff was provided the opportunity to demonstrate their devotion and love for our children and families throughout these challenging times. The UWS staff connected virtually and had  fun with their little learners daily!
Sofia our two's teacher had the children involved with activities to build fine motor skills, work independently, and develop patience.
Megan, our three's teacher, took the children on nature walks. She created videos so the children could learn, observe, and draw conclusions about the world around them. This allowed for the children to expand their thinking and make self-to-world connections. One friend demonstrated that connection through drawing about her walk and the things she saw. Meghan and Stephanie from our UPK Hello class had the children using hands-on activities to reinforce concepts.
Brittany and Si from the UPK Smile class celebrated a year of learning by each family making a sign, singing favorite songs, and having a snack together.
164th (Site #4)
Note from the Director
Auni Khandaker
At AMC 4, we begin in a classroom, where the children enjoyed discovering, exploring, manipulating, experimenting, and  engaging in the different learning centers. The children also enjoyed playing, conversing, laughing, sharing, and problem-solving with friends. However, the world of remote learning took over, and our children continued learning and seeing their friends remotely. We all learned, adapted, and adjusted to this new norm of teaching and learning. The parents and the teachers have shown continued dedication, engagement, and involvement in our children's learning. Thank you for your support and participation. I am  proud of the many accomplishments the children achieved in class and remotely. All children have completed a milestone, whether that is in speech, communication, or expressing oneself, and they have grown immensely. As one journey ends, a new journey begins.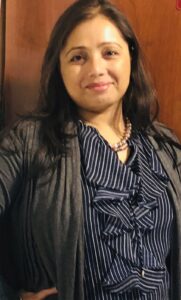 It was very exciting to have family from around the world  join in this virtual celebration.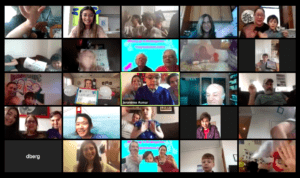 ---