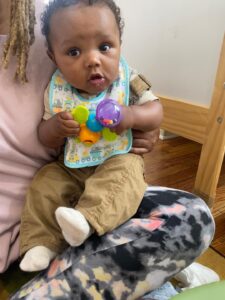 Infant Programs at All My Children
New Program at 106 Ridge Street AMC
Read more about this new program HERE.
Infant Program at 69th learning about plants
The infant class at 69th Avenue was learning about plants. The children engaged with the plants, feeling the soil and touching the leaves. Learning through these sensory means contributes to a deeper understanding of plants.
Crown Street AMC Infant Program
See more Crown St. photos and information HERE.
---