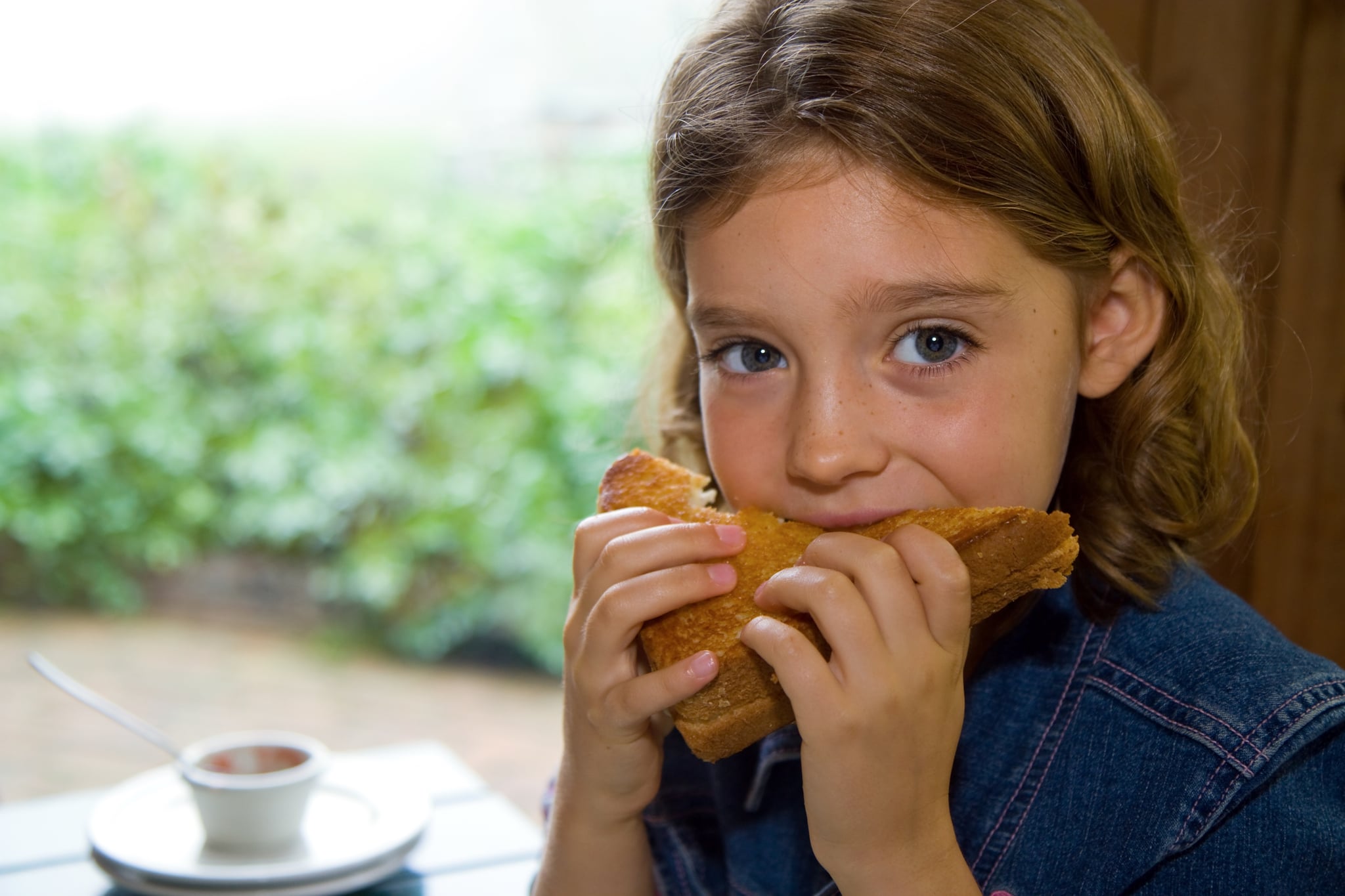 Grilled Cheese Made Even Greater
Kids love an ooey gooey grilled cheese sandwich as a homemade lunch that satisfies. Cold sandwiches are the usual go-to, but it doesn't take long to fry up a grilled cheese sandwich on a weekend afternoon.
Plain is perfect, but when you want to get creative, you can take your grilled cheese up a notch with tasty tweaks. Your extra touches will make the meal even more mouthwatering, and the kids won't leave a crumb behind.
These recipe modifications are quick and easy, almost as simple as a PB & J. Serve with a hot cup of tomato soup and some chips or raw veggies and dip, and lunch is ready in no time!
Note: All sandwiches are made the same way – butter the bread on both sides, stack 2 slices of cheese (and additional ingredients) in between, and fry on a low-medium temperature pan until golden brown and heated throughout. Choose whatever type of bread and cheese your kid loves or go with the recommendations below.
Grilled Cheese Taken Up a Notch
Swiss cheese on cinnamon raisin bread with a drizzle of honey
Cheddar with sliced tomato on rye bread with grainy mustard
Mozzarella with marinated red peppers and sliced mushrooms on Italian bread
Pepper Jack and mashed black beans on white bread with a dash of hot sauce
Brie with sliced apples on whole wheat bread with a drizzle of agave syrup
Muenster cheese with baby spinach on potato bread
American cheese with tuna salad on white bread (tuna melt variation)
Mozzarella, Parmesan, and Romano cheeses on Italian bread
Blue cheese with dried apricot on pumpernickel bread with Dijon mustard
Feta cheese with chopped olives on pita bread
Cream cheese with jelly on white bread
Mix and match or come up with your very own creations. You can't go wrong with grilled cheese, so let your imagination run wild. The kids can think up some ideas too. Let them help out in the kitchen.
You can eat any of these sandwiches uncooked too, but the warm and toasty bread is always extra appealing. Enjoy!
What's your child's favorite way to eat grilled cheese?
For more information like this, please visit All My Children's blogs.
By: Melissa A. Kay
---