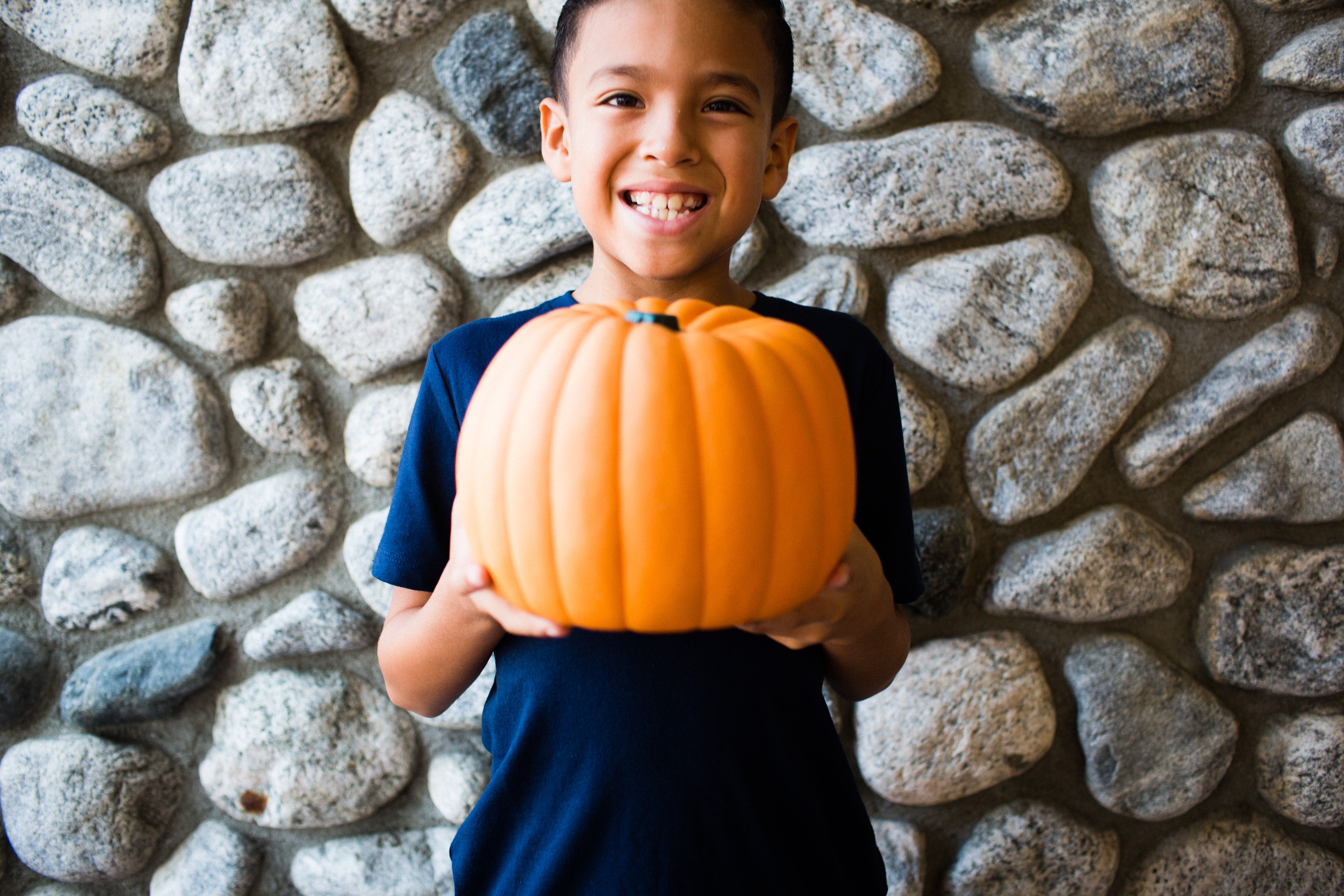 Fun Fall Snacks With Canned Pumpkin
There's nothing that's more "fall" than pumpkin.
The season is full of flavors that we don't tend to enjoy throughout the rest of the year, so when pumpkins are aplenty, let's make the most of them. Fresh pumpkin is delicious, but canned pumpkin is readily available, and lots easier to deal with. It's super healthy and rich, and it's far more versatile than you can imagine.
While pumpkin pie is a seasonal staple, there are many other ways to use canned pumpkin in the kitchen – for both savory and sweet recipes.
These three fall snacks below are kid-friendly and so tasty. The pumpkin makes it delicious, and the health factor is off the charts. Pumpkin is an excellent source of Vitamin A, it's low in calories, and it's filling. What's not to love?
Each recipe makes one serving.
Pumpkin Parfaits
Ingredients:
1 cup canned pumpkin
2 tablespoons brown sugar
1/4 cup raisins
2 tablespoons chopped walnuts (or another chopped nut of choice)
½ cup vanilla (or plain) Greek yogurt
2 tablespoons honey
Ground cinnamon
Mix the canned pumpkin with the brown sugar. Take a sundae glass and layer 1/3 of the mixture on the bottom, followed by 1/3 of the raisins, 1/3 of the walnuts, and 1/3 of the vanilla Greek yogurt. Repeat two more times and top with the honey and a few sprinkles of cinnamon.
Pumpkin Roll Ups
Ingredients:
½ cup canned pumpkin
1 10-inch tortilla wrap (white or whole wheat)
2 tablespoons nut or seed butter (your favorite type)
½ medium-sized apple, sliced extra-thinly
¼ cup maple syrup (or pancake syrup)
Lay out the tortilla wrap and spread with nut/seed butter, top with canned pumpkin, spread to the edges. Layer the apple slices on top and roll the tortilla like a burrito. Slice in half or into "pinwheels." Serve with syrup for dipping.
Pumpkin Pie Smoothie
Ingredients:
¾ cup canned pumpkin
½ cup milk (any kind)
2 tablespoons honey
1 tablespoon brown sugar
½ teaspoon cinnamon
½ teaspoon nutmeg
½ medium banana
4 graham crackers, crushed
4-5 ice cubes
Whipped cream
Place all ingredients (aside from the whipped cream) in blender and blend until smooth. Make your smoothie thinner (if you'd like) by adding more milk or some ice cubes. Pour into a tall glass. Top with a dollop of whipped cream.
Enjoy your pumpkin-inspired treats. What is your favorite use for canned pumpkin?
For more recipes and other content for parents, return to All My Children's blogs soon!
By: Melissa A. Kay
---