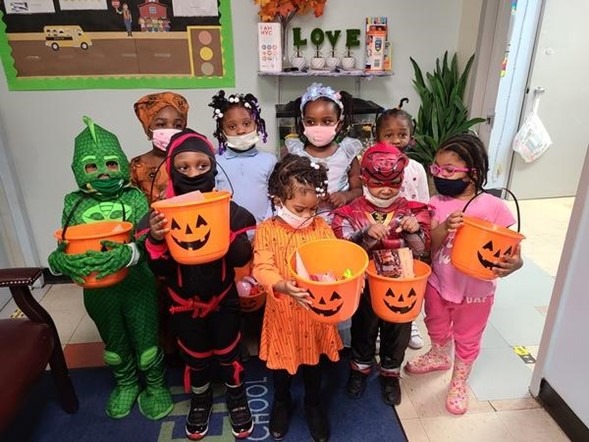 End Of Year Happenings – Part 1
Hello AMC family and friends! Here's a recap of the end of the year at some of our AMC locations. We look forward to a prosperous 2021 and beyond!
Please see this important message from the All My Children Educational Coordinator:
Dear Directors and Teachers,
Thank you for your tireless effort in providing an amazing education for
your students. I have visited many of your classrooms, and your hard work
and dedication is evident in the wonderful displays of children's work on
the bulletin boards and the creative activities you are engaging in with
the children.
Our Pre-K students have been working hard. They have engaged in the
following thematic units: "Welcome to Pre-K," "My Five Senses," "All About Us," and "Where We Live."
Our 3-K students focused on the following themes: "Our Community" and "Our Environment."
Our Infants and Toddlers have engaged in many different thematic units
such as: "Classroom Community," "Changing Seasons," and "All About
Me."
We have also had the joy of recently celebrating Thanksgiving. Many
AMC sites enjoyed wonderful Thanksgiving crafts and a delicious
Thanksgiving meal with their students. The Holiday
season was filled with many more crafts, activities, and celebrations.
What a wonderful time of year to be thankful for our school community, our
Friends, and our families! Happy Holidays!
Warmly,
Lisa Grundborg
Educational Coordinator
Please see this message from Stella Roberg, Director at Rego Park AMC #8:
Rego Park, Site 8, experienced a heartfelt month with lots to be grateful for during November. Teachers taught about Veteran's Day by explaining to children that we honor our military because they keep us safe.
Children were able to get all dressed up in their finest for Picture Day on November 17th, and then the very next day on November, Moms got a break as we celebrated Fathers Bring Your Child to School Day.
On November 24th Ms. Orli and her helpers visited the children and engaged them in a discussion about being grateful for all we have. Ms. Orli  explained the Charity Box and how we collect coins so we can buy food for those who do not have a lot of food and make them happy. The discussion was followed by children helping fill boxes with food items for their families for Thanksgiving. Site 8 concluded the month with a Thanksgiving Lunch for the children and staff honors of All My Children Daycare and Nursery School.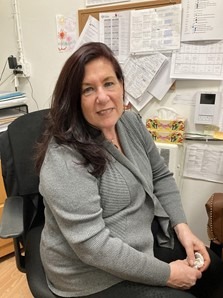 ***See our FCC News Here     
Amazon Smile!
AMC has teamed up with AmazonSmile to allow you to support your child's school at no extra cost to you!
Amazon Smile allows you to do your regular Amazon shopping while donating 0.5% of the total purchase price to an organization of your choice.
On your first visit to the website, you will be prompted to select an agency from their list of eligible organizations. AMC is listed as All My Children Day Care located in Brooklyn, NY.
Amazon will remember your selection and save it under your account, and then for every eligible purchase you make on smile.amazon.com, the Amazon Smile Foundation will make a donation to our school.
Instagram!
Follow us on Instagram for updated news and pictures:
---