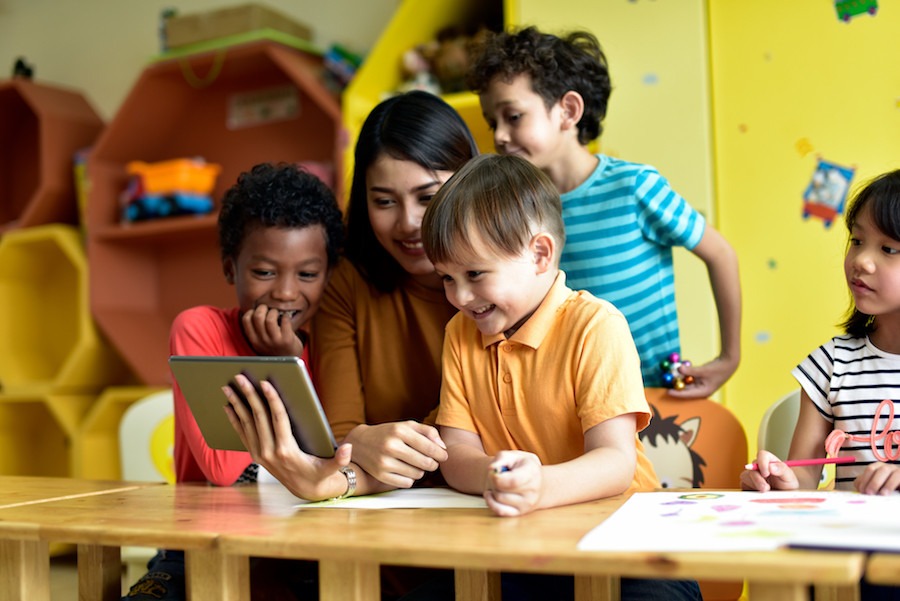 Getting Back To The "Normal" School Routine
With vaccines becoming increasingly available and shifts in how the 2020 school year was handled, getting back to reality is on the horizon.
This means remote learning could come to an end, as well as the hybrid option – half home/half in-person learning may switch back to classroom-only education.
Kids thrive in an in-person learning environment, being among their peers, in front of teachers, and experiencing hands-on education and play. Hopefully, COVID-19 won't dictate how children are educated moving forth, but the proper precautions were put in place for everyone's protection.
Back To "Reality"
Getting your kids back into school mode may be a breeze, as many kids are eager to return to the classroom rather than sitting in front of a computer screen for hours on end. Others may find the transition to be tough, so it is up to parents to assure them that the return to "normal" will be okay, even if they're apprehensive or have gotten used to the home school routine.
Steps You Can Take
Perhaps you can set up small play dates with families who have been safely quarantined or have tested negative for the coronavirus. Your kids will get reacquainted and feel better about settling back into the classroom setting. You can also start up a small reading or study group to get your kids used to interacting with their peers and experiencing the work group mentality.
Let's Aim For Success
2020 was a shift for us all, and kids are no different. While the students at All My Children were able to make it through the year with overwhelmingly positive results, we all faced challenges and setbacks to a degree. Let's do all we can to make 2021 and beyond far better. Working as a team will help us all pull through, and the children will feel back at home at their AMC location before we know it…some are already back in action!
Thank You!
Here's to the teachers, staff, and parents who did everything in their power to help the children succeed. It takes a village, as they say, and everyone's contributions made a huge difference.
For more information like this, please come back to visit All My Children's Blogs.
By: Melissa A. Kay
---