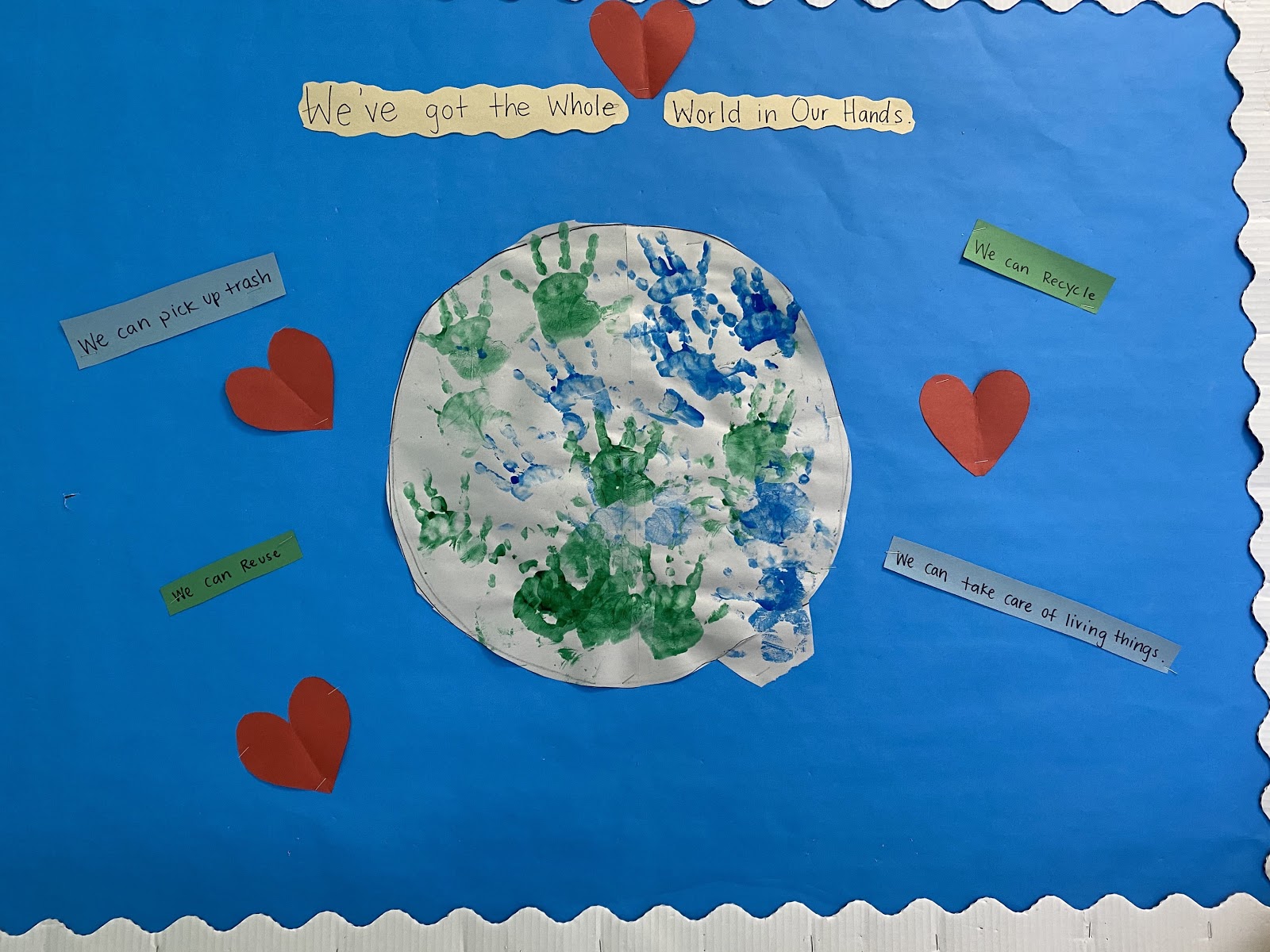 Earth Day Celebrations at All My Children Day Care & Nursery School
Our AMC environmentalists planted, watered, painted, recycled, and even created their own paper in celebration of Earth Day! So FUN!
Earth Day at UWS
Earth Day at Sutphin
Earth Day at Rego Park
Earth Day at 164th
Room 1: We learned about the earth and why it's important. The students watched a short video and we discussed the main facts about the earth. We created the earth using blue and green paint. The blue paint is our water because we are surrounded with water, and green paint represents where we live on the earth. Our wonderful world!
Room 2:  Students learned how to care for our planet Earth; learning how to recycle/reuse by using egg cartons as pots for their plants and  planting their own special new plants. Each student was able to observe, examine, and even dissect their seeds before planting them. Ever the little scientists!
Room 4: We celebrated Earth Day today and enjoyed learning all about why earth is important to us. We discussed some main facts about the earth and then we created our own version of the earth with a circular paper plate. Children used blue paint and green paint. We discussed why we use blue and green paint. Children also learned about recycling ♻️. They recycled paper and made beautiful paper flower plants! So exciting.
Room 6: We read a book about the earth and talked about who lives on earth. We talked about where we live and why the earth is so important to everyone. We talked about why plants are important for the earth and personally, in our lives. The children planted plants using Basel plants and recycled items like water bottles, milk jars, egg cartoons, and bowls. We also discussed what belongs in a garbage can and what are things we can reuse and recycle.
See more photos and happenings on Instagram.
---