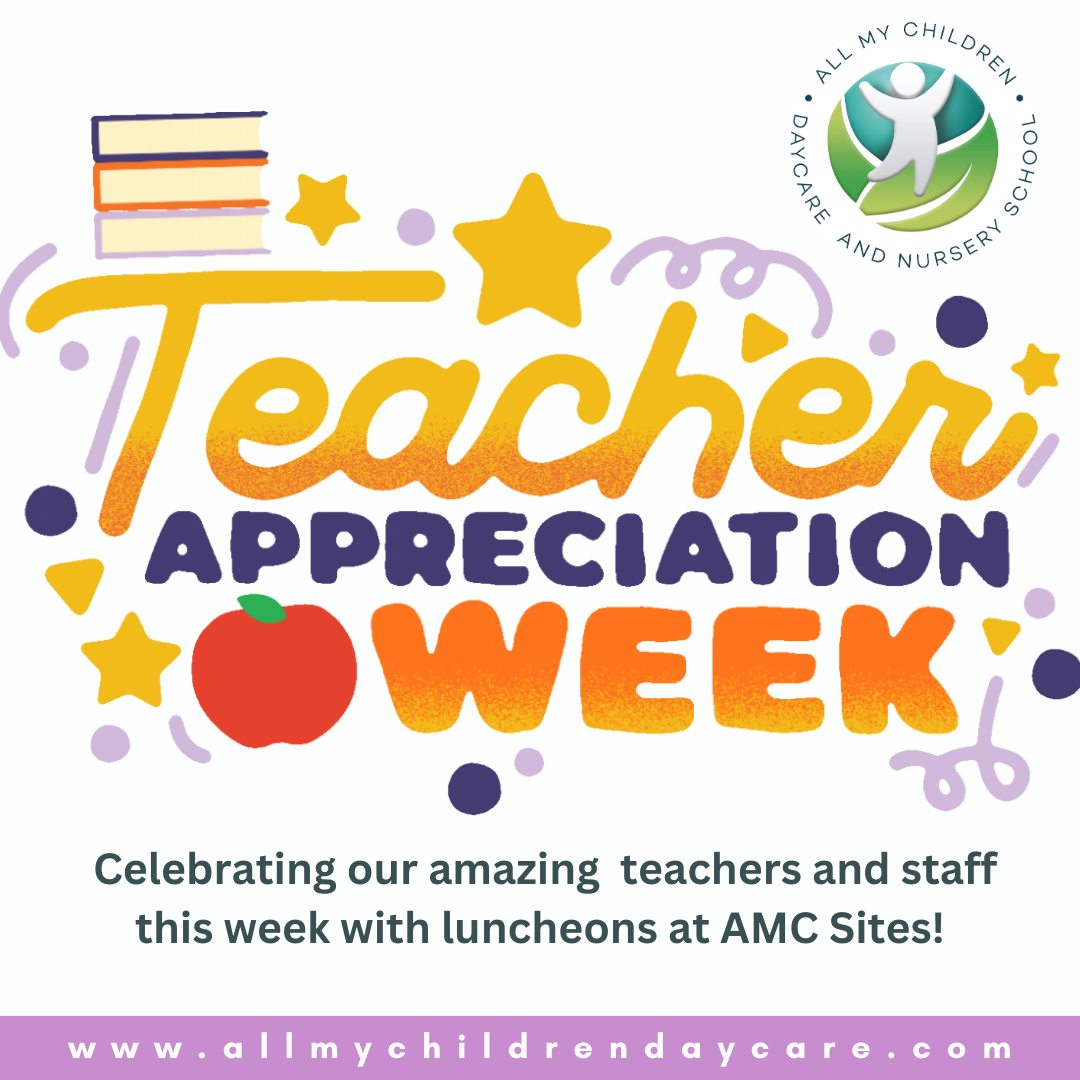 Celebrating Teacher Appreciation Week at AMC
Teacher Appreciation Week should be EVERY week. We celebrated with delicious luncheons across the All My Children sites. A big thank you to the teachers at AMC for everything you do.
In 1953, Eleanor Roosevelt successfully advocated for Congress to designate a day to honor teachers, thus beginning the observance of National Teacher Day in the United States. Learn more at Hallmark.
Here are some photos from Teacher Appreciation Week at AMC. Click any photo to enlarge it.
Show your appreciation for your child's teacher by sending a card, giving a gift, or simply saying thank you. You can also send flowers or a gift basket filled with goodies. Or how about a framed photo of the students' class picture?
Five amazing things about preschool teachers.
1. They are incredibly patient and understanding.
2. They have a natural ability to connect with children and make learning fun.
3. They have a passion for teaching and helping children reach their full potential.
4. They are creative and use a variety of teaching methods to engage young learners.
5. They are dedicated to providing a safe and nurturing environment for children to learn and grow.
See more photos from AMC happenings on our Facebook page. We're also on Instagram!
---