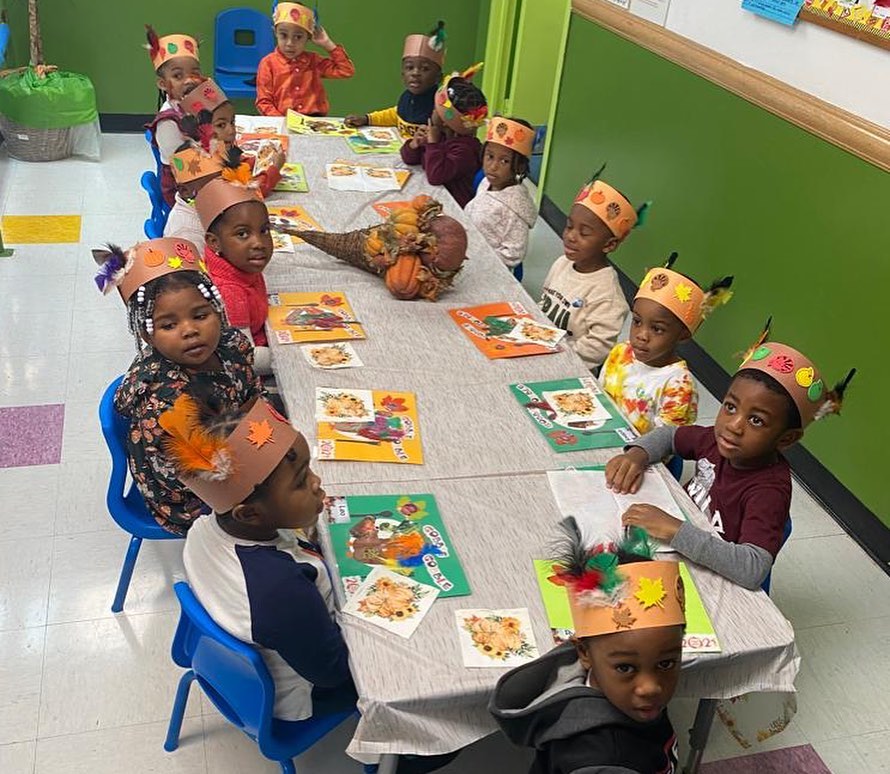 AMC Sutphin Blvd. Celebrates Thanksgiving!
We hope you had a great Thanksgiving!
Thanksgiving was a wonderful celebration at all of our AMC locations. The children shared the many things that they are thankful for.
Below, you can see some photos of how the children at AMC Sutphin Blvd. celebrated Thanksgiving at school recently. Click on a photo to enlarge it.
The kids enjoyed a delicious lunchtime feast as they sat around the table together. You can see their headdresses and other Thanksgiving decorations on the table. There is so much to be thankful for, including…leftovers! The last image gives you 5 ideas for what to do with all that food!
We hope you and your loved ones had a joyous Thanksgiving!
You can see more AMC photos from Sutphin Blvd. and our other AMC locations on Facebook.
Please follow AMC on Instagram too.
Stay tuned for more AMC happenings and activities. Look out for your next AMC email or keep up to date on social media.
---