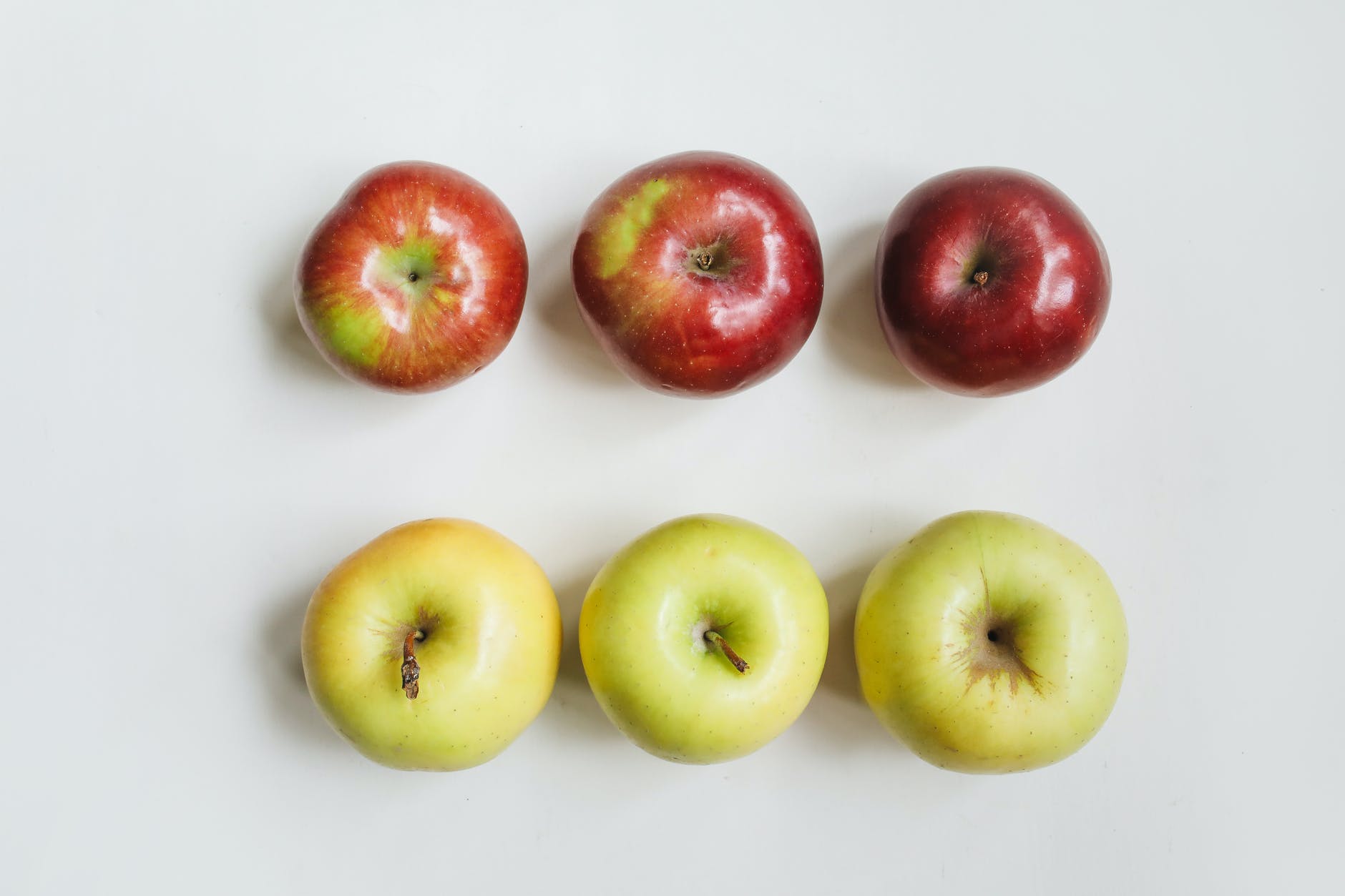 All-You-Can-Eat Apples
Now that fall is in full swing, apples are in prime season, and we're smiling!
Perhaps you've taken a day trip to the orchard for apple picking or there's a local farmer's market selling apples nearby.
Here are 5 wonderful ways to add apples to your meals and snacks that the kids will love. You'll be happy they're eating healthfully, enjoying every crisp bite. Who needs those high-sugar sweets when apples are available?
Slice over cereal
Slicing bananas in cold cereal is always a hit, but why not apples instead? Slice or dice an apple and add to your kid's favorite cereal with cold milk. You can also incorporate apples into oatmeal with some cinnamon for a warm and hearty breakfast. Tastes like pie!
Work into wraps
Kids love wraps for quick lunches and after-school snacks. Roll up a flour or whole wheat tortilla with thinly sliced apples and cheese, apples and turkey, or apples with peanut butter. Slice in half or into bite-sized "pinwheels."
Add to salads
Combining fruits and veggies together is super healthy and satisfying. Chop up a fresh salad with lots of leafy greens and other veggies like tomatoes, carrots, bell peppers, and mushrooms, plus a serving of sliced apples for some sweetness. The different colors and textures in the salad make for a lovely, fun-to-eat plate. Honey mustard dressing is the perfect accompaniment.
Apple smoothies
Kids love smoothies for breakfast, snacks, and desserts. Make an apple-themed smoothie for the season. Blend a few cubes of ice, low-fat milk, vanilla yogurt, honey, cinnamon, and chopped apples. The creamy concoction is fabulous for fall. You can freeze the mixture in popsicle molds for a fun frozen snack too.
After-school skewers
Make apples even more enjoyable by creating snack skewers. Cut chunks of apple and slide onto a skewer alternating with other fruits like grapes, thick kiwi slices, chunks of pineapple, and melon balls. You can also do an all-apple skewer using different varieties of apples. Serve with a sweet dip like honey, maple syrup, or yogurt for a special treat.
What do you love to make with apples?
For more information like this, please visit All My Children's blogs.
By: Melissa A. Kay
---