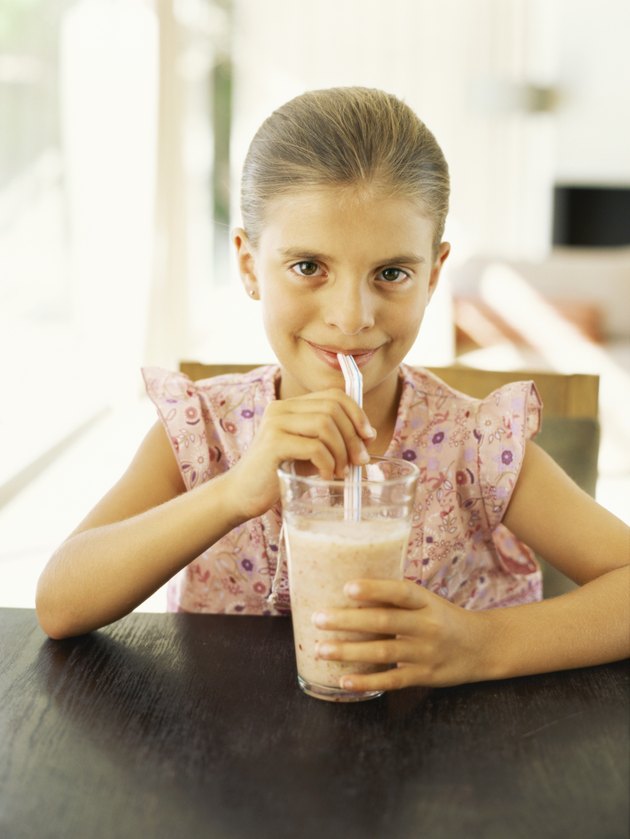 A Pair of Summer Smoothies
Now that summertime is officially here, it's the perfect reason to whip up some refreshing smoothies.
Kids and adults alike love to sip on smoothies when the sun is shining, and the weather is warm.
These two smoothie recipes below are delicious and fun to drink. Try one for a quick breakfast or a mid-day snack. If your kids are old enough, they can prepare the smoothies themselves.
Each recipe below makes one smoothie. Adjust the recipe if you'd like to make more than one smoothie at a time, depending upon the size of your blender. Feel free to experiment by adding additional ingredients.
Banana Crème Pie Smoothie
Get the flavor of a real banana crème pie in a thick smoothie. It's like dessert in a glass!
Ingredients:
1 medium ripe or slightly overripe banana, sliced
4 oz banana flavored yogurt (or vanilla)
½ cup low-fat or skim milk (or use almond or soy milk)
6 crushed Nilla Wafers or 2 graham crackers (put in a zipped plastic bag and crush)
2 tablespoons sour cream
Pinch of cinnamon (optional)
4-5 ice cubes
Place all ingredients in your blender and blend until smooth and frothy. Add more ice cubes or milk if you want your smoothie thinner.
Chocolate Covered Strawberries Smoothie
Another dessert-inspired smoothie, this one is rich and delicious, perhaps even better than the real thing.
Ingredients:
1 cup ripe fresh strawberries (remove green tops and slice) (use frozen if you can't get fresh)
½ cup low-fat chocolate milk (or chocolate flavored milk beverage)
1 teaspoon cocoa powder (unsweetened)
2 tablespoons chocolate sauce
4 oz strawberry flavored yogurt
2 tablespoons strawberry jam, jelly, or preserves
4-5 ice cubes
Place all ingredients in your blender and blend until smooth and creamy. Top with a drizzle of chocolate sauce and a slice of strawberry for garnish. Add more ice or milk if you desire a thinner smoothie.
Do you enjoy making smoothies? What's your favorite? What do the kids like? Have you tried to sneak some spinach or other leafy greens into an otherwise sweet smoothie for added nutrition? Give it a try!
For more information like this, please visit All My Children's blogs.
By: Melissa A. Kay
---