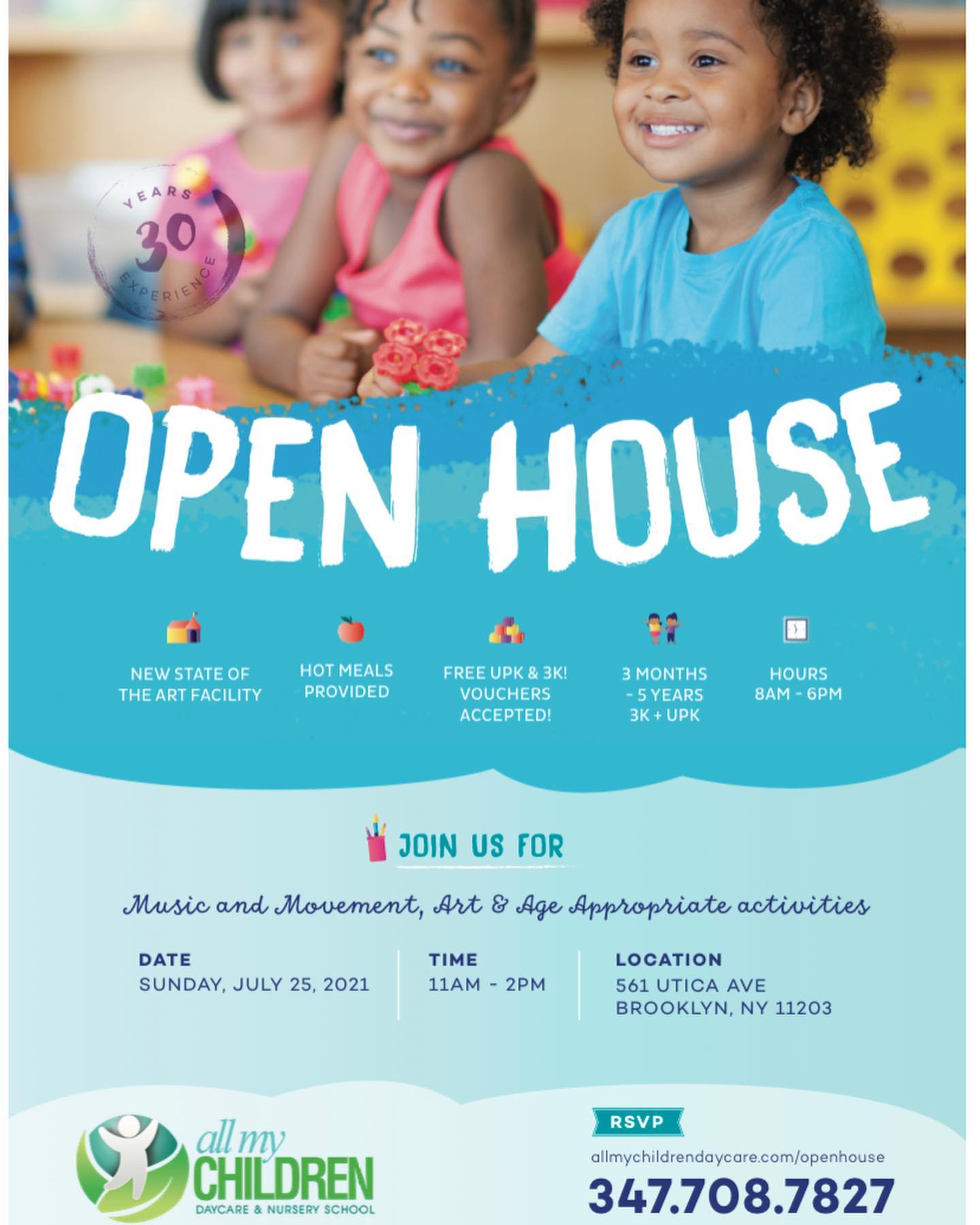 Utica Avenue Open House – July 25
Utica Ave. Location – Open House July 25 – 11AM – 2PM
OPENING AUGUST 2021 – BRAND NEW state-of-the-art facility.
Location:
561 Utica Ave, Brooklyn, NY 11203
RSVP:
Phone: 347-708-7827 or email: allmychildrendaycare.com/openhouse
8AM – 6PM plus extended day care
Ages 3 months – 5 years
Vouchers accepted, inquire within.
You can see more AMC photos and other AMC happenings on our Instagram page.
Take a peek at our last open house at the AMC Amsterdam location. Guests enjoyed music, art, and other entertainment.
---