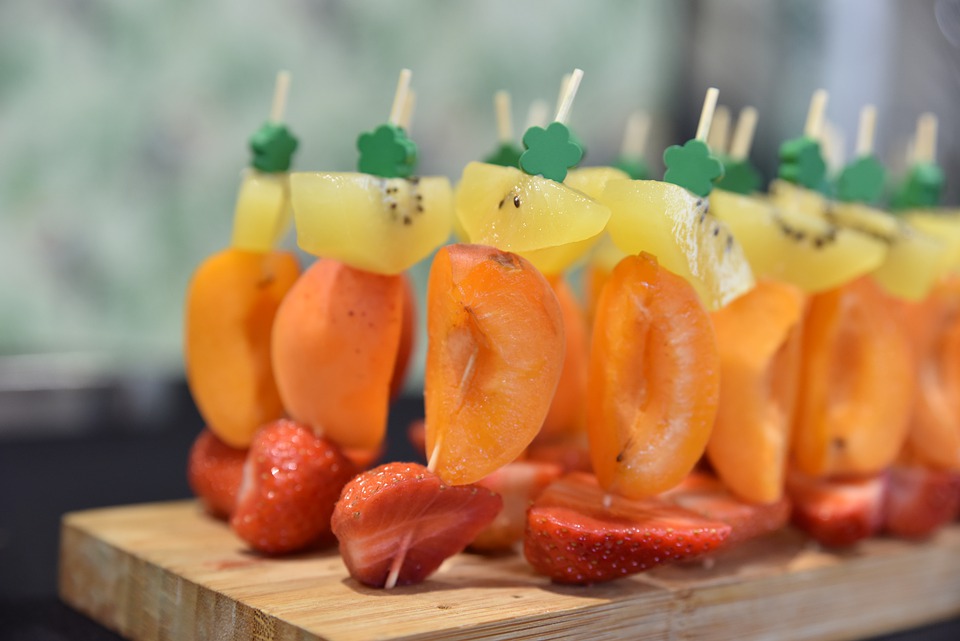 Fun Fruit Kebabs
Kids love a fun snack, and kebabs are so easy to make. Fruit kebabs are sweet and nutritious, and the DIY element makes them even more enjoyable.
Here are a few ideas for fruit kebab combos everyone will love. You can follow these exactly or mix and match.
All you need are some long wooden skewers, the ingredients for each kebab, and the kids ready and willing to help you assemble them.
Note: Don't cut your fruit chunks too small as they may not hold onto the skewer well. Pack the fruit on tight so each piece touches, but they don't get smooshed.
Strawberry Banana Kebabs
Rinse off your strawberries and cut them in half from side to side. Slice a firm banana into 1 inch chunks. Alternate the pieces of strawberries and banana as you slide them onto the skewer. Serve with chocolate sauce for dipping.
Coconut Melon Kebabs
Cut chunks of cantaloupe, honeydew melon, and seedless watermelon. Slide the pieces onto the skewer alternating the types of fruit. Roll each assembled kebab in sweetened shredded coconut or toasted coconut.
Apple and Pear Kebabs
Clean off your fruit and cut into large chunks. Squeeze with fresh lemon juice so the pieces don't brown. Alternate the apples and the pears as you slide them onto the skewer. Sprinkle with cinnamon sugar.
Fun additions to any fruit kebab:
Large grapes
Jumbo marshmallows
Pineapple chunks
Cheese cubes
Honey for dipping
Yogurt for dipping
Sesame seeds for rolling
Sprinkles for rolling
Do you make fruit kebabs at home? There are so many ways to prepare them. If you can't get your kids to eat fruit, try making it fun. Next up…veggie kebabs!
For more information like this, please visit All My Children blogs.
By: Melissa A. Kay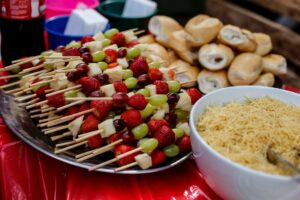 ---