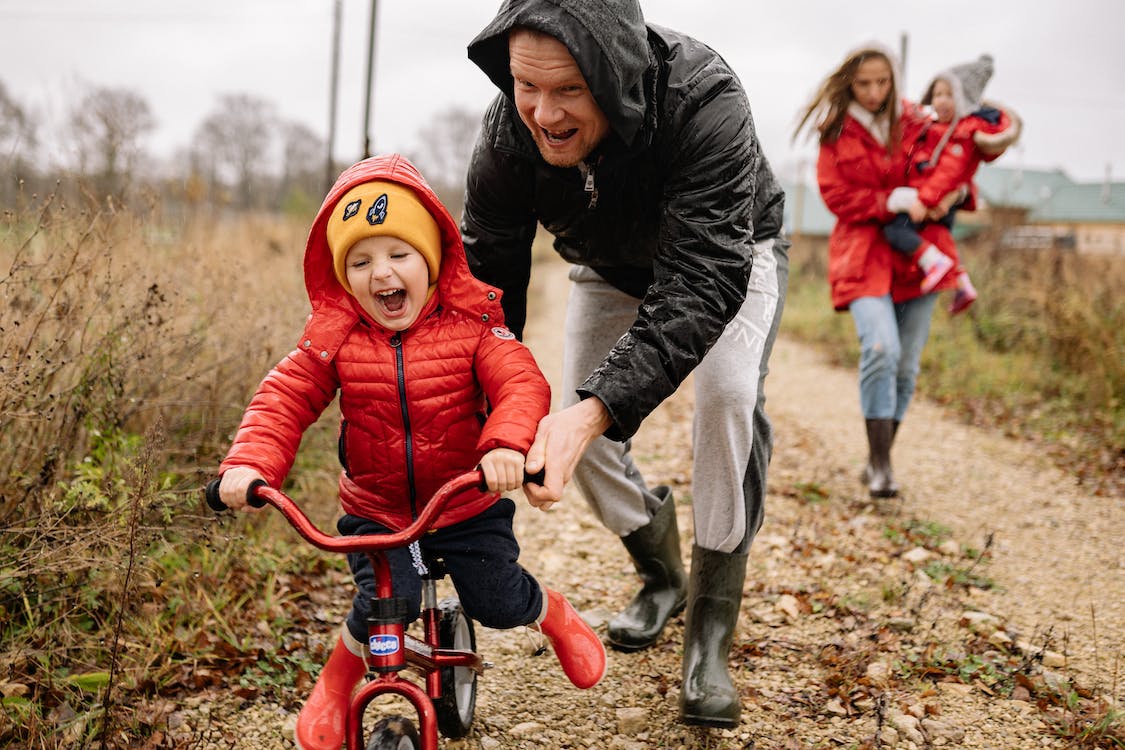 Fun Fall Activities for Parents and Young Children
Fall is a beautiful time of year, with its crisp air, colorful leaves, and festive holidays. It's a great chance to get outside and enjoy fall activities with the family.
Here are some activities parents and young children can do together this season.
Visit a pumpkin patch
Pumpkin patches are a classic fall activity for families of all ages. Children can pick their own pumpkins, run through corn mazes, and enjoy other activities such as hayrides, petting zoos, and face painting. Many pumpkin patches also have food and drinks so that you can make a day of it. Bring home your pumpkin and carve it into a Jack-O-Lantern!
Go apple picking
Apple picking is another fun fall activity for families. Children can pick their own apples, learn about different varieties of apples, and taste fresh apple cider. Many apple orchards have other activities, such as hayrides, playgrounds, and farm animals, much like pumpkin patches.
Go for a hike
Hiking is a great way to enjoy the fall foliage and get some exercise. Choose a trail appropriate for your child's age and ability, and pack plenty of water and snacks. If there's no hiking trail near you, a walk in the park can be just as enjoyable.
Build a scarecrow
Making a scarecrow is a fun and creative fall activity for children of all ages. You can use straw, old clothes, and other materials to create a one-of-a-kind scarecrow. Once your scarecrow is complete, you can display it in your yard or garden.
Roast marshmallows
Roasting marshmallows over a campfire is a classic fall activity that children can't get enough of. You can roast marshmallows on skewers or use a marshmallow roasting fork. Once your marshmallows are roasted to perfection, you can enjoy them on their own or make s'mores with chocolate and graham crackers. Yum!
Bake a pumpkin pie
Baking pumpkin pie is a delicious and festive way to celebrate fall. Children can help you measure the ingredients, mix the dough, and roll out the pie crust. They can also help you decorate the pie with pumpkin seeds and other toppings.
Decorate your home for Halloween
Decorating your home for Halloween can become a family tradition. Your children can help you carve pumpkins, hang cobwebs, and put up other Halloween decorations. The spookier, the better!
Host a Halloween party
A Halloween party is a great way to celebrate the holiday with friends and family. Children can dress up in their favorite costumes, play games, and eat Halloween treats. You can also decorate your home for the party and play festive Halloween music.
Go trick-or-treating
Trick-or-treating is a classic Halloween activity that children look forward to every year. Children can dress up in their favorite costumes and go door-to-door collecting candy. Please supervise your children closely while they are trick-or-treating and remind them to respect other people's property.
Watch a Halloween movie
Watching a Halloween movie is a great way to relax and enjoy the Halloween spirit with your children. There are many Halloween movies available, including both classic and new releases. Choose a film that is appropriate for your child's age and interests.
Read a fall-themed book
Reading a fall-themed book is a great way to excite your child about the season. There are so many fall-themed books to choose from, including picture books, chapter books, and non-fiction books. Choose a book appropriate for your child's age and reading level.
Additional fall activities for families:
Attend a fall festival or outdoor fair.
Take a nature walk to collect leaves, acorns, pinecones, and other fall treasures.
Make fall-themed crafts like leaf crowns and acorn necklaces.
Whip up fall-themed treats like pumpkin cookies, apple cider donuts, and caramel apples.
Visit a local museum or zoo to learn about the plants and animals.
Visit a local library or bookstore to find fall-themed books and activities.
Volunteer at a local soup kitchen or food bank to help those in need during the holiday season.
Spending time with your children in the fall is a great way to create lasting memories.
For more information like this, please visit AMC blogs.
By: Melissa A. Kay
---