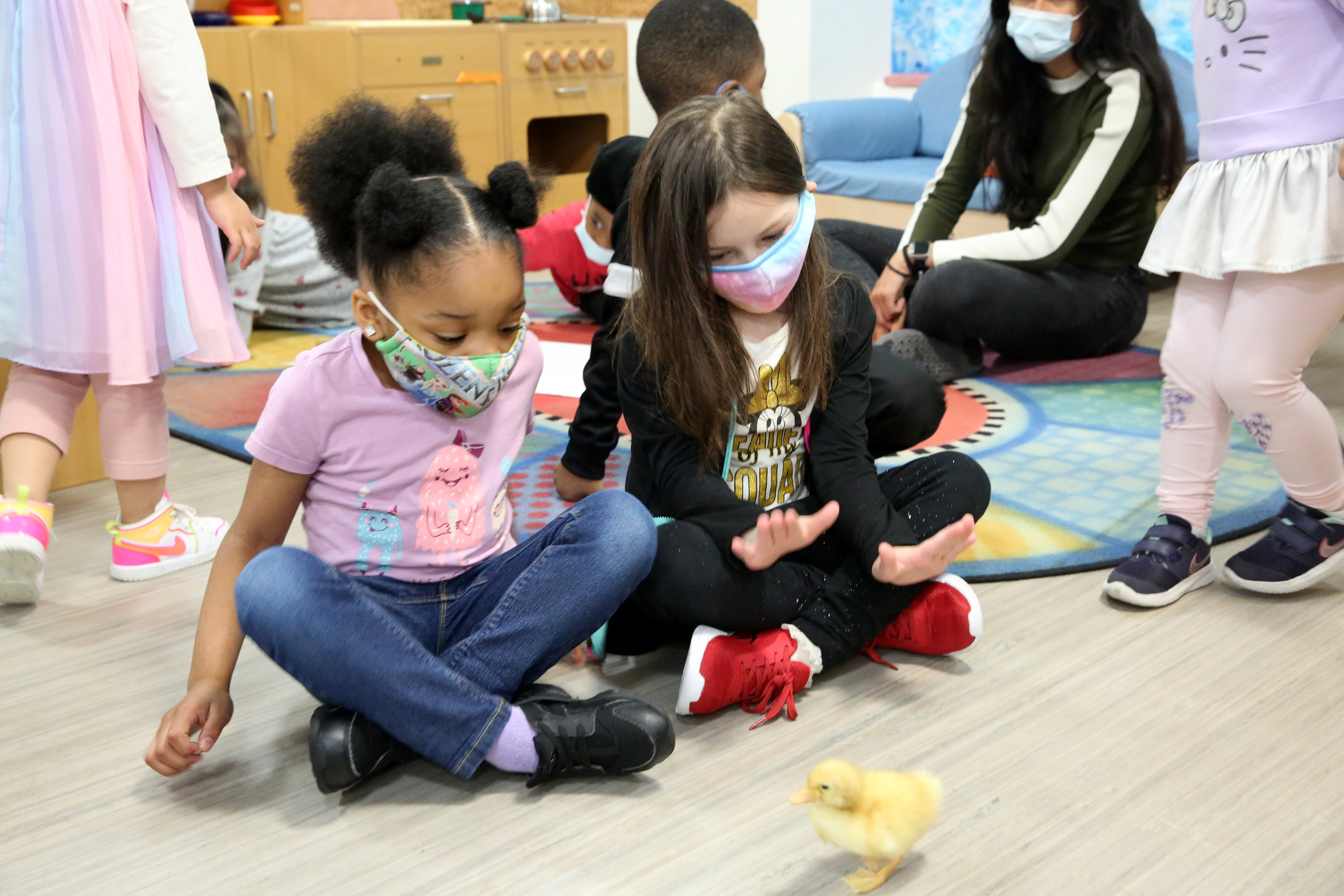 Ducklings at Ridge St. AMC
The children at our Ridge St. location had a blast with ducklings.
They are learning about animals and nature. This hands-on experience is something they'll surely remember. Those smiles and curious faces say it all.
See some adorable photos below:
As part of the science and gross motor development curriculum at AMC, the students were able to see the ducklings up close and personal. They were able to touch the ducklings too.
---