Can you believe it's back-to-school season already? The summer certainly flew by in a flash, and before long, the kids will be back in the classroom for another school year. The weather will get cooler and the routine will be more rigid.
You're going to need plenty of things to gear up for fall, but if you're on a budget, you'll have to be smart about spending. You don't want your child to go without, but spending a fortune isn't ideal either. There's a happy medium you can reach by being savvy and conscious of your actions.
These three tips will help you save money while you do your back-to-school shopping. Make the effort to be aware of your budget and make choices that coincide with your cash flow.
Late Summer Sales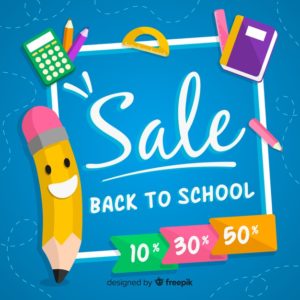 Don't wait until the last minute to start buying school supplies and a new wardrobe. Stores will hike up the prices when they know you're in a bind. Now's the time to start seeking out deals, whether in-store or online. Look for coupons and credits, and compare prices before you reach the checkout. Stock up on items you know you'll need later in the year like extra pens and pencils, paper, lunch bags, even socks.
Hand-Me-Downs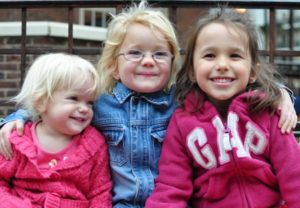 Before buying anything new, see if you have never worn or slightly used things from an older child you can use. You can also connect with parents you know to see who may have supplies or clothing they don't need or won't use. As they say, one man's trash is another's treasure.
Don't Take The Kids Along
If possible, leave the kids with a family member, trusted friend, or sitter while you shop. You'll have more time and concentration to peruse the shelves and racks for the lowest prices and you won't have the kids begging you to buy them things.
How do you save money while back-to-school shopping? We'd love to share your tips and tricks.
For more information like this, please visit All My Children's blogs.
By: Melissa A. Kay