Exciting Announcement!
We are proud to make the official announcement that a second All My Children Upper West Side location as well as a brand new Brooklyn Heights location will be opening in Spring of 2020.  With the success seen in our centers thus far, the demand for more locations has been met.
Details Thus Far
The Brooklyn Heights center will serve children ages 3 months – Pre-K. The UWS 2nd location is set to be an infant/toddler program, serving as a sister location to the other UWS AMC center on West 85th St. Like our existing locations, these new facilities will be eco-conscious.
Stay Tuned…
The ground breaking for the two new sites will be announced soon, so stay tuned to our blogs and social media pages.
We look forward to having you join us for this monumental occasion!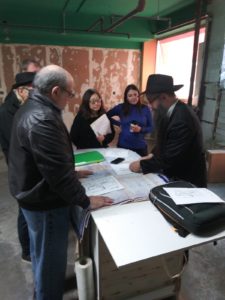 About All My Children:
At All My Children we offer a holistic approach to education inspired by nature.
We see our role as not only educating the children of today, but as cultivating the leaders of tomorrow. By providing children with a nurturing and responsive environment to discover, learn, grow, and realize their potential, our children are empowered with school and life readiness skills.
For more information about these new locations or our other centers, please contact us:
Manhattan Office: (212) 466-6262
Queens Office: (718) 658-1563
Brooklyn Office: (718) 576-6812
E-mail Address: info@allmychildrendaycare.com