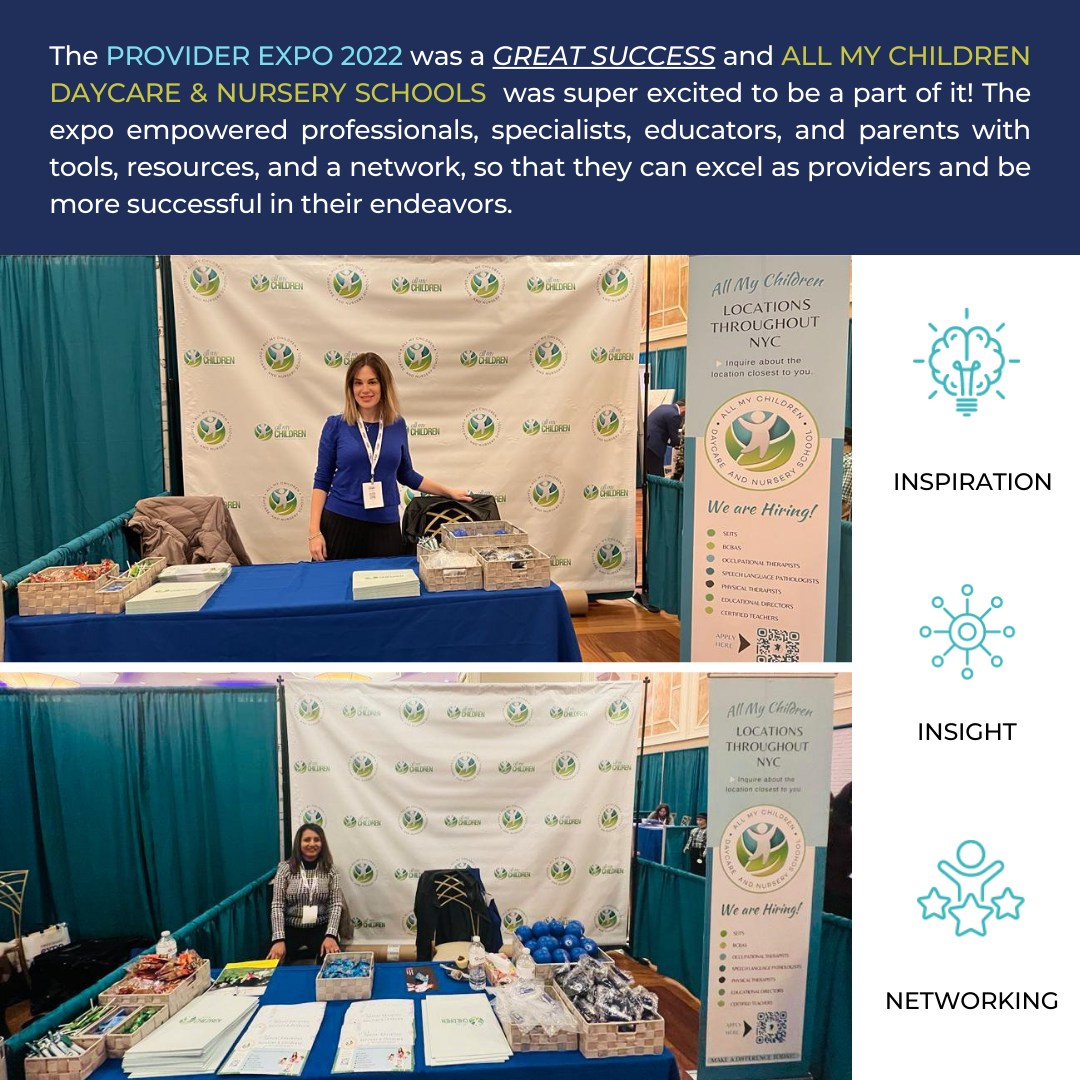 AMC At the Providers Expo 2022
Check out the All My Children Daycare and Nursery Schools booth at the Providers Expo 2022 at 780 McDonald Ave in Brooklyn, NY.
What a great experience meeting and bringing together Special Educators, Professionals, Therapists, Parents, and Teachers. We had an amazing day of learning and networking!
Inquire within about our special IEP services at AMC with our therapists. Let's help your child blossom!
Click on any photo below from the Providers Expo to enlarge.
You can see more photos from our many AMC locations on Facebook.
Please follow AMC on Instagram too.
Stay tuned for more All My Children happenings and activities. Look out for your next AMC email and keep up to date on social media.
---